Alumni news roundup - June 7, 2023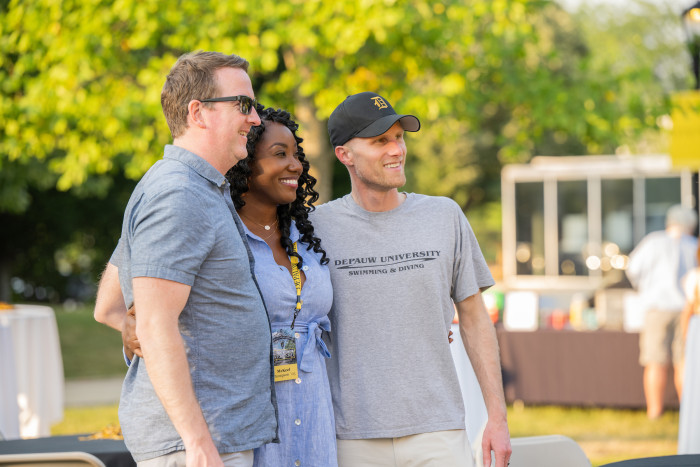 PMG, a company owned by Nicole Pence Becker '06, wins three Pinnacle Awards from the Hoosier PRSA.
Lacey Berkshire '11 profiled in The Indiana Lawyer.
Chanda Najdek Berta '02 selected as clerk of court.
Brittany Bulleit '05 appointed as judge.
Katie Callow-Wright '93 named Princeton's executive vice president.
Maureen Hubbard Cribbs '49 exhibits artwork at Union Street Gallery in June.
Dayton gathering celebrates donation of papers by Willis "Bing" Davis '59 and anticipates release of 2024 documentary about the artist.
Meg Kissinger '79 authors book about mental illness.
Alyssa Frelk Quinlan '97 profiled by Antiques and the Arts Weekly.
Carrie Reeder '97 joins Albemarle Corporation as vice president of corporate social responsibility and the Albemarle Foundation as executive director.
Caron Products appoints Sebastian Scott '11 as director.
Phil Thomas '87 retiring after 36 years as band teacher.
Scott Ullem '89 elected to Illumina board of directors.
St. Louis University names Mary Woods '19 head swim coach.
Brooklyn Defenders Services appoints John Yates '15 as director of diversity, equity and, inclusion.
La Porte Symphony Orchestra names Emily Yiannias '04 as executive director.
Whether we are writing about the intellectual challenge of our classrooms, a campus life that builds leadership, incredible faculty achievements or the seemingly endless stories of alumni success, we think DePauw has some fun stories to tell.

News media: For help with a story, contact:

Bob Weaver, Senior Director of Communications.
bobweaver@depauw.edu.