Alumni news roundup - Sept. 11, 2023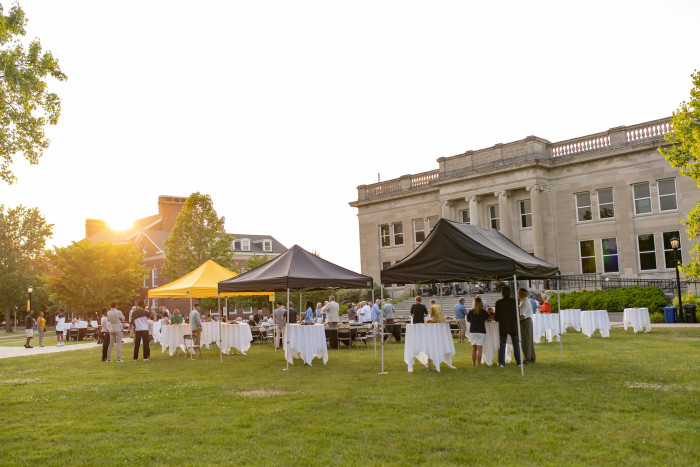 Danielle Adams '21 profiled in LaPorte County Life.
Kerrigan Clark '18 exhibits art at C. William Gilchrist Museum of the Arts in Cumberland, Maryland.
Ellen Husselman England '75 publishes war-time letters of her mother, Mary Brandon Husselman '32, and father in new book.
Jay Moran '90 named department head and assistant professor of business administration for the School of Business at Morningside University.
Shanae Nelson '18 joins Benesch law firm.
ESPN founder Bill Rasmussen '54 publishes new book about ESPN history.
Joshua Thompson '04 performs as part of Opera in the Park in Indianapolis.
Whether we are writing about the intellectual challenge of our classrooms, a campus life that builds leadership, incredible faculty achievements or the seemingly endless stories of alumni success, we think DePauw has some fun stories to tell.

News media: For help with a story, contact:

Bob Weaver, Senior Director of Communications.
bobweaver@depauw.edu.