Art history and history profs win grants to advance humanities research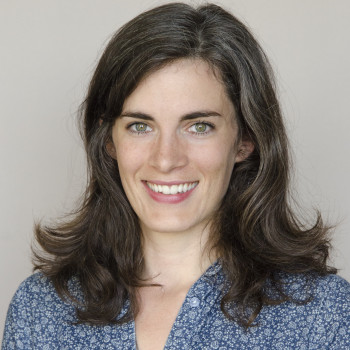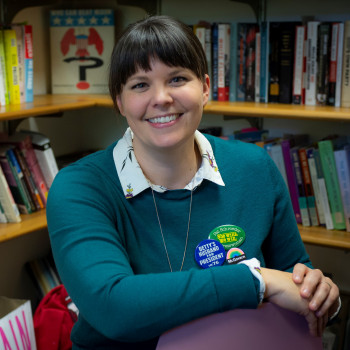 Two DePauw professors have been awarded $6,000 summer stipends from the National Endowment for the Humanities, which are intended to stimulate research and publication.
Sarah Cowan, assistant professor of art history, will use the two-month stipend period to complete her manuscript, "Mending Abstraction: Howardena Pindell's Black Feminist Modernisms," and prepare it for submission to an academic press. (She is on the left above.)
Cowan's book, the first scholarly monograph on the groundbreaking career of African-American artist and curator Howardena Pindell, examines how Pindell confronted expectations of the 1960s and 1970s that African-American artists represent themselves in their art in a literal way. The book is intended to expand understanding of 20th-century American culture, especially process-oriented art, by showing how artists of color have been agents in remaking its terms.
Sarah Rowley, assistant professor of history, plans to use the stipend to work on her book, "A New Breed of Woman on the Hill: Gender and Political Culture in the 1970s." The book focuses on five women who were first elected to Congress in 1972 and investigates how gender affected the political culture of the era.
Rowley has been unable to make visits to various archives to conduct research because of Covid-19 travel restrictions, so she plans to ask for an extension of the grant period.
Cowan and Rowley were among 224 grantees to receive awards totaling $22.2 million.
Whether we are writing about the intellectual challenge of our classrooms, a campus life that builds leadership, incredible faculty achievements or the seemingly endless stories of alumni success, we think DePauw has some fun stories to tell.

101 E. Seminary St.
Greencastle, IN, 46135-0037
(765) 658-4416

News and Media