Author Austin Channing Brown to speak on racial justice March 3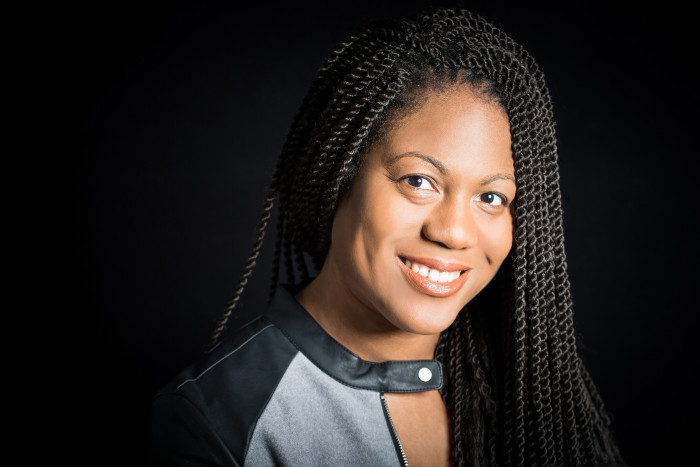 Austin Channing Brown, an author and leading voice on racial justice, will come to DePauw March 3 as a speaker for the Mendenhall Lecture Series, which focuses on the academic discussion of Christianity.
Channing Brown's lecture is titled "Black Dignity in a World Made for Whiteness," the subtitle of her 2018 book "I'm Still Here." She will speak at 7:30 p.m. at Gobin Memorial United Methodist Church, 305 Simpson St.
Channing Brown, who has a master's degree in social justice, worked for nonprofits that focused on homelessness, youths, fundraising and the ministry before turning full time to writing and speaking. She is co-creator and executive producer of "The Next Question," a video web series about racial justice.
"Channing Brown's work aligns with both the core values of our institution and the intention of the Mendenhall Lecture, encouraging us to see diversity and inclusion through the lens of faith," said the Rev. Dr. Maureen Knudsen Langdoc, university chaplain and associate dean. "Her work not only illuminates the ways in which white, middle-class evangelicalism has participated in racial hostility, but also gives voice to hope. We are honored to have her deliver this year's Mendenhall Lecture."
The Rev. Dr. Marmaduke H. Mendenhall in 1905 endowed a lecturership at DePauw that has enabled the university to bring speakers of national and international fame to campus.
Whether we are writing about the intellectual challenge of our classrooms, a campus life that builds leadership, incredible faculty achievements or the seemingly endless stories of alumni success, we think DePauw has some fun stories to tell.

101 E. Seminary St.
Greencastle, IN, 46135-0037
(765) 658-4416

News and Media