Class of '26 is DePauw's largest in 4 years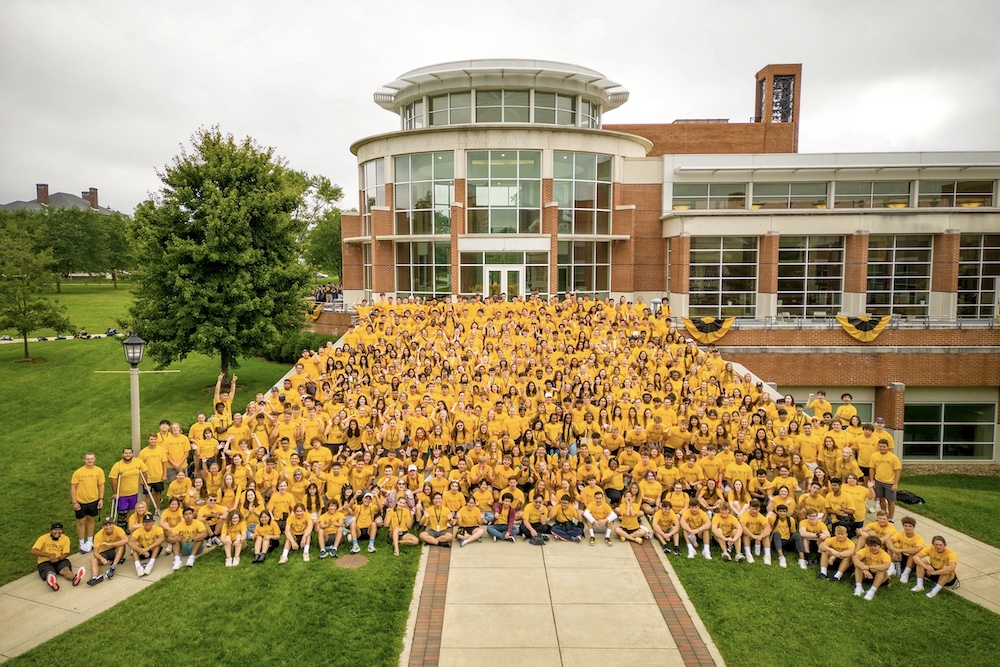 The final tally is in: DePauw University's Class of 2026 is officially its largest incoming class in four years.
In total, 535 first-year students already have begun to shape the character of their new home, adding to campus a multitude of cultures and experiences.
"The DePauw Class of 2026 is incredibly talented and bright, and we are happy to welcome them to the Tiger family," said Mary Beth Petrie, vice president for enrollment management. "They come from 31 states and 27 countries, from as far as the Philippines and as close as right here in Greencastle."
Among the class: a child actor who toured with a Broadway show; a student who started a sneaker business; more than 50 captains of sports teams and academic competition teams; a regionally ranked powerlifter; a student on the board for the Attorney General's Teen Ambassadors; a co-founder of a summer camp program for kids; an athlete who was on her country's national softball team; and a recipient of the Indiana Association of School Principals Rising Star of Indiana Award.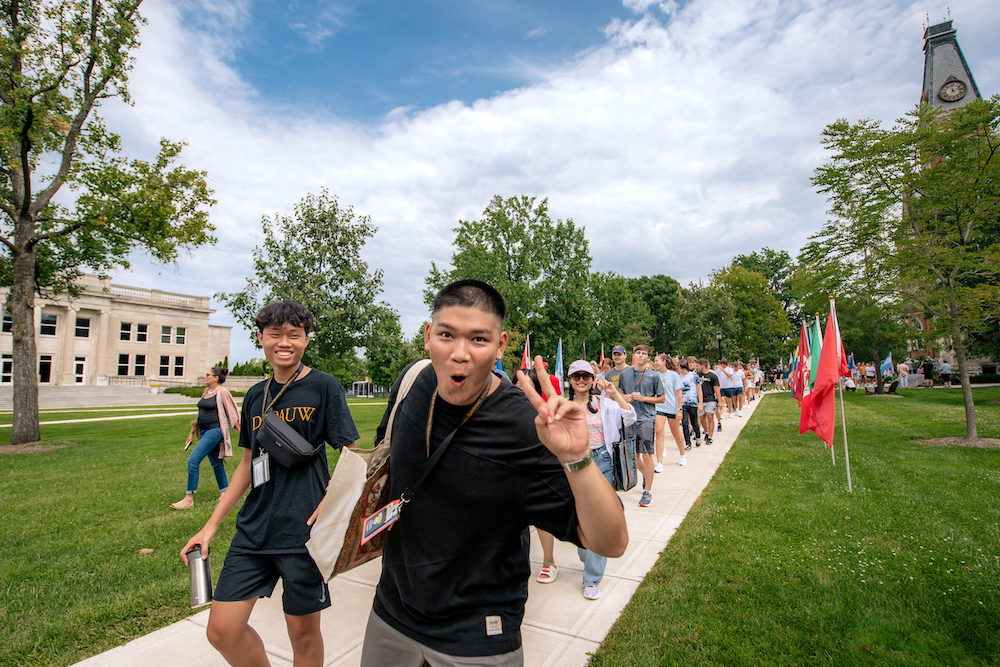 Academically, students in the Class of 2026 indicated the highest interest in studying economics, followed by computer science and psychology. Their average high school GPA was 3.97, with 45% of students graduating in the top 10% of their high school class, and 76% graduating in the top quarter.
One in five incoming students reported that DePauw's Bold & Gold 2027 strategic plan influenced their decision to attend. Launched in March 2022, the plan will establish two new schools – a School of Business and Leadership and a Creative School – while strengthening the core liberal arts foundation of every DePauw education.
"This class is the first class to enter DePauw after the announcement of the strategic plan," Petrie said. "They will be here for the inauguration of the two new schools and will be able to choose majors and minors that include six new programs that have been added since last spring."
This fall also marks the second time in the past 10 years that DePauw's overall student enrollment has increased from the previous year. The rise in total enrollment was aided by first-to-second-year retention, which improved to 92%.
Whether we are writing about the intellectual challenge of our classrooms, a campus life that builds leadership, incredible faculty achievements or the seemingly endless stories of alumni success, we think DePauw has some fun stories to tell.

101 E. Seminary St.
Greencastle, IN, 46135-0037
(765) 658-4416

News and Media