Bob Giles '55 was mid-interview when he learned the opening at the Akron Beacon Journal was for a high school sports reporter.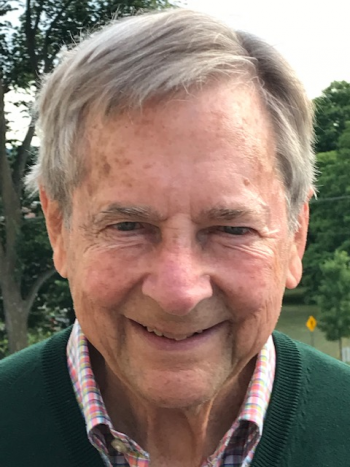 Giles had covered sports for The DePauw and had played shortstop on DePauw's baseball team before relinquishing his starting position to become the newspaper's editor-in-chief. "I don't think I want to be a sports writer," he blurted to the editor. "I want to cover general news."
He landed the job and positioned himself to rise to become the Beacon Journal's executive editor. Along the way, Giles, as managing editor, the No. 2 newsroom position, would guide his paper's coverage of one of the most significant news events of the 1970s: The killings of four young people by the National Guard during an anti-war protest at Kent State University. His staff won the Pulitzer Prize for breaking news reporting.
It was the biggest story and one of the most satisfying moments of his career, he said. The other was working 11 years as curator of the Nieman Foundation for Journalism at Harvard University, which awards fellowships to midcareer journalists to dive deep into topics.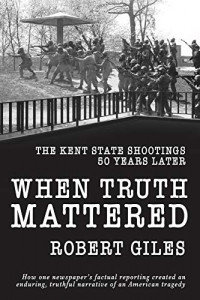 Giles earned a master's degree at Columbia University and spent two years in the Army before working 17 years at Akron and moving on to executive positions at the Times-Union and Democrat & Chronicle in Rochester, New York; the Detroit News; and The Freedom Forum, a nonprofit dedicated to the First Amendment. He has written two books: "When Truth Mattered," about his paper's coverage of Kent State, and "Newsroom Management: A Guide to Theory and Practice," because "most editors didn't know how to manage creative people."
At The DePauw, then published five days a week, "I learned the collaborative spirit that drives a newsroom. … It was just like a fraternity of its own, a family of its own. …
"You were grinding out stuff every day. It gave you a sense of what it's like to work on deadline … All of that was a great learning thing and really positioned me to go off then to Columbia and do well."
DePauw Magazine
Spring 2022
A GATHERING PLACE FOR STORYTELLING ABOUT DEPAUW UNIVERSITY
Whether we are writing about the intellectual challenge of our classrooms, a campus life that builds leadership, incredible faculty achievements or the seemingly endless stories of alumni success, we think DePauw has some fun stories to tell.

News media: For help with a story, contact:

Bob Weaver, Senior Director of Communications.
bobweaver@depauw.edu.