The COVID-19 pandemic was thwarting summer internships for DePauw students, but it wasn't going to stop Jessie Scott and Chelsea Naylor.
"Some students were struggling to find opportunities, so we wanted to create opportunities for them," said Naylor, coordinator of community-based learning for the Hartman Center for Civic Engagement at DePauw University.
She and Scott, director of the center and the Bonner Program, which provides stipends to students in exchange for community service, created a nonprofit consulting corps based on a model developed by the Corella and Bertram F. Bonner Foundation, the program's parent organization.
They shared their idea with students, and 17 chose to participate, including 14 Bonner scholars who had to complete a summer service experience to fulfill the program's requirements.
Scott and Naylor matched students with organizations based on each student's interest and the needs of partners.
"We hoped to provide a summer service experience that kept our students connected to our community, help them learn and develop new skills and gain professional experience," Naylor said. "We also wanted to find a way to support our community partners in an increased moment of need, especially because our traditional model of support was impossible. Capacity-building projects were the best way to do this."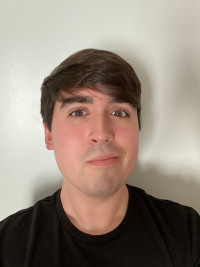 For Brandon Collins '23, that moment of need was related to the November election. He researched voter suppression, turnout and engagement strategies for the NAACP. He used these data to draft an engagement plan for the fall to register and engage local voters.
"The best part of the experience has been the research," Collins said. It is gratifying, he said, to see that "young people are becoming more passionate about the important events in our world, understanding the rules we live under and understanding the power they have in the political landscape." That, he said, "means there is hope for very positive change."
The internship, Collins said, "will likely lead me to volunteering for the NAACP chapter of Greencastle as part of my Bonner Scholarship volunteer work. I hope to contribute in any way that is effective to the NAACP's action plan as I do my coursework remotely in the fall. I have been passionate about political involvement for a long time now, and given the opportunity to be part of mobilizing voters on campus inspires me to keep working with the NAACP chapter."
Naylor said in an email that the students "tackled projects that increased the organization's ability to pursue its mission. A lot of the projects our students worked on were things organizations need/want done but often don't have the time or workforce to do. Many of our students will be continuing their work with their organizations in the fall semester, so that illustrates how positive their working relationships have been."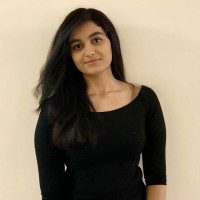 Mishal Ali '22, an international student from Pakistan, plans to stretch her summer work into her senior capstone project. She worked with International Student Services at DePauw's Justin and Darrianne Christian Center for Diversity and Inclusion, researching best practices and developing structures to support and engage with international students.
"The best part of my experience was working with different people at other institutions and interacting with new people within the international student community," Ali said. "It was an excellent opportunity for me to reconnect with old friends, make new friends and form connections. And as someone who loves interacting with new people, it was a win-win option for me.
"This internship helped me develop a well-thought project for my Bonner Scholar senior capstone project, which is developing a platform … to form a sense of community for all international students across the country who are away from home and to have a sense of belonging that goes beyond campus communities."
Whether we are writing about the intellectual challenge of our classrooms, a campus life that builds leadership, incredible faculty achievements or the seemingly endless stories of alumni success, we think DePauw has some fun stories to tell.

Need to be connected to a faculty expert or have questions about what's happening on campus? Connect with us here.

101 E. Seminary St.

Greencastle, IN, 46135-0037

(765) 658-4286