The prices for some artworks today seem to defy any reasonable metric. To try to make sense of it, John Berry, associate professor of art and art history and associate chair of the Art and Art History Department, designed a first-year seminar course: Courageous Conversations: Art and Money. 
The class digs into the "how" and the "why" of the art market. Who does it benefit when art becomes and is traded as a luxury asset? The course tries to frame this and similar questions in such a way that other frameworks become possible when considering art's value, such as intentionally decentering, resisting or leveraging these financial forces for creative purposes.
The class recently visited the DePauw museum and gallery collections which are managed by Christie Anderson, registrar of University Collections and Galleries. She provided an overview of the objects in the collection, how we care for them and the ways in which different work is acquired (or politely declined).
Each of the 4,000 pieces in the collection are photographed and on a database, many sculptural objects from multiple angles. The entire collection (except for the Andy Warhol works – for copyright) is now on a visual database, which means students can use the collection for their own research.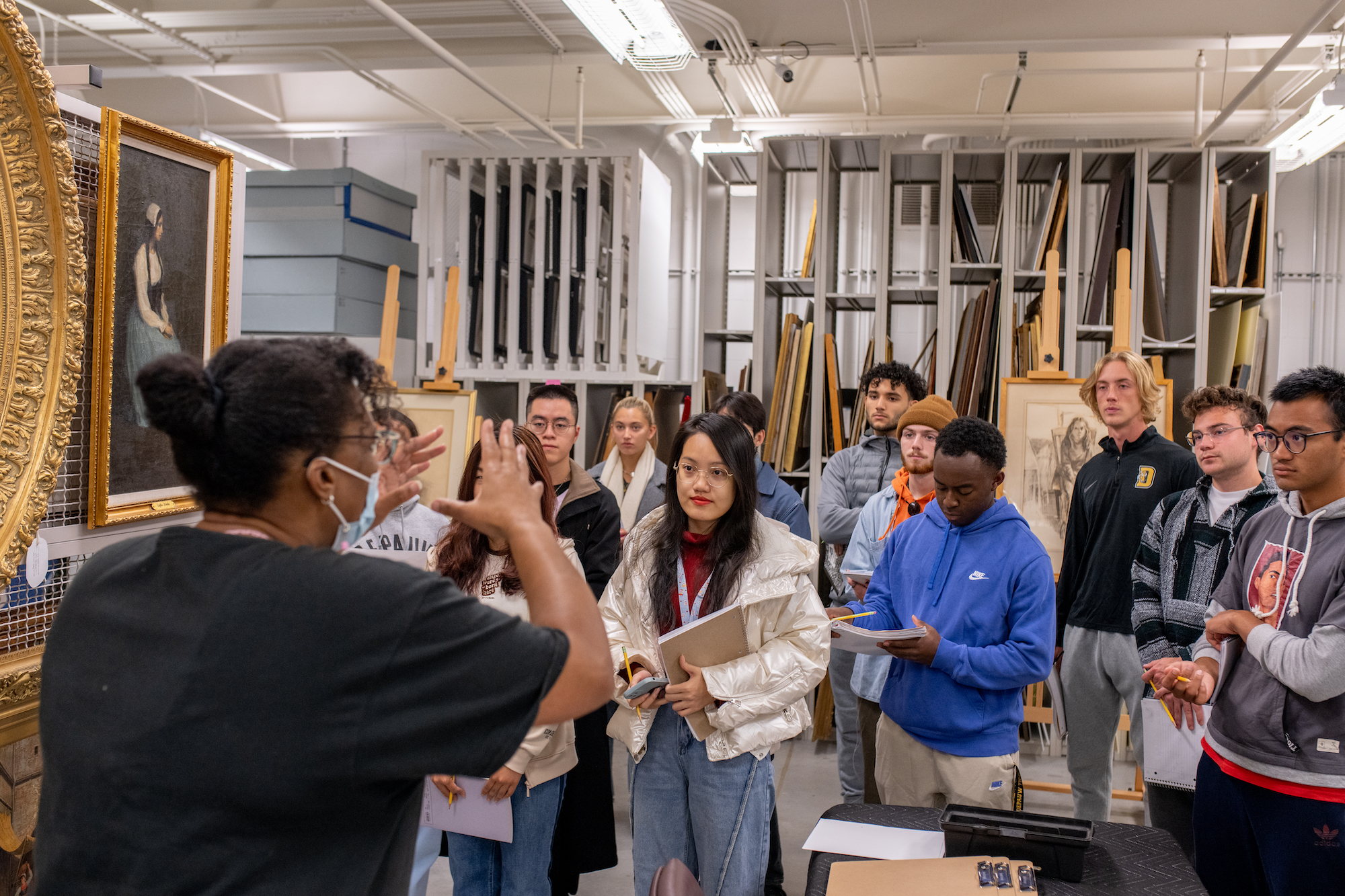 Christie Anderson, Registrar of University Collections and Galleries, gives an overview of how DePauw's collection comes together.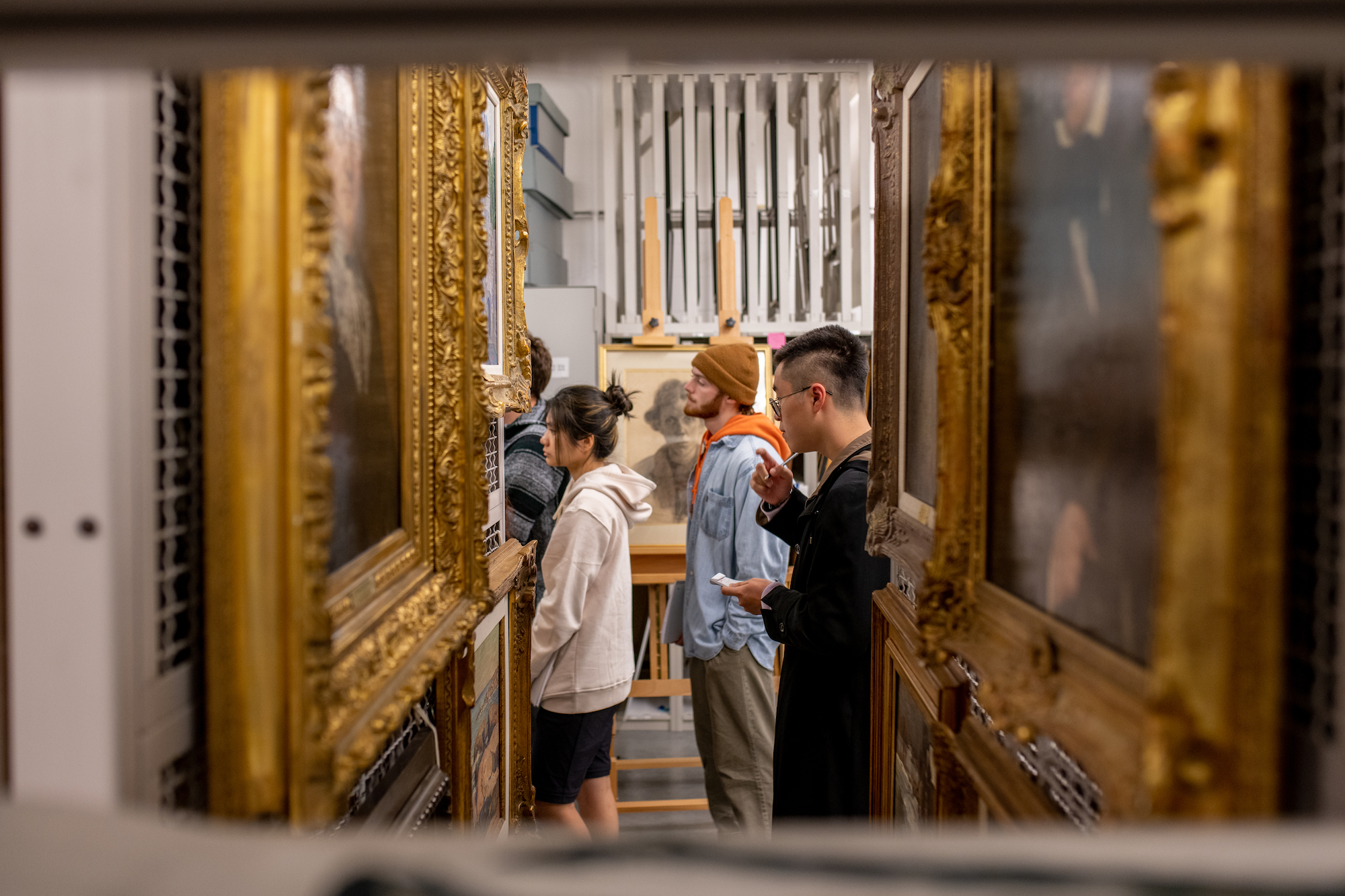 L-R: Bao Han (Sunny) Nguyen, Derek Copeland, and Nol Nguyen investigate the many paintings in the university collection.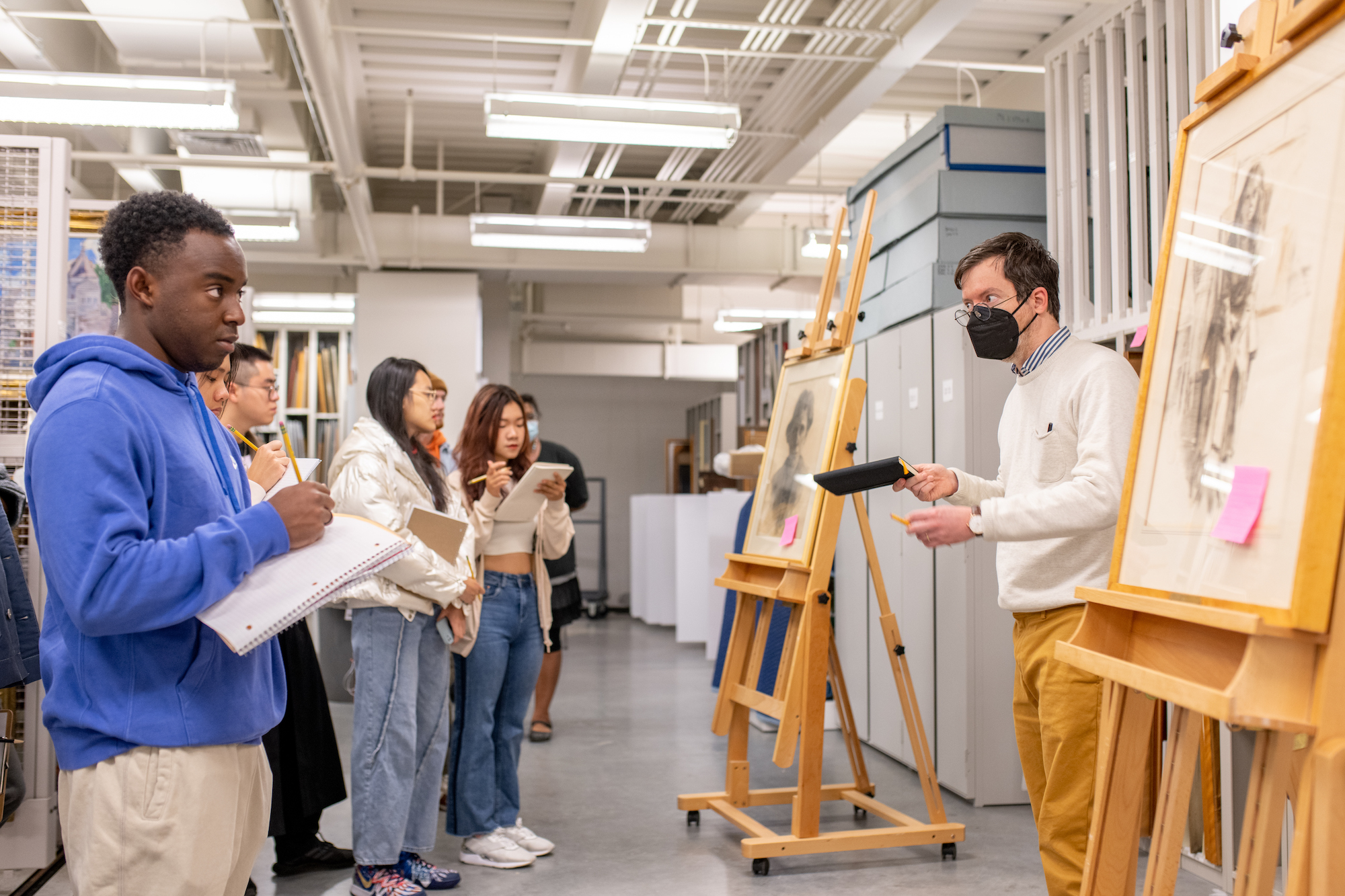 Professor John Berry presents the challenge to the class: How do we determine the financial value of an artwork?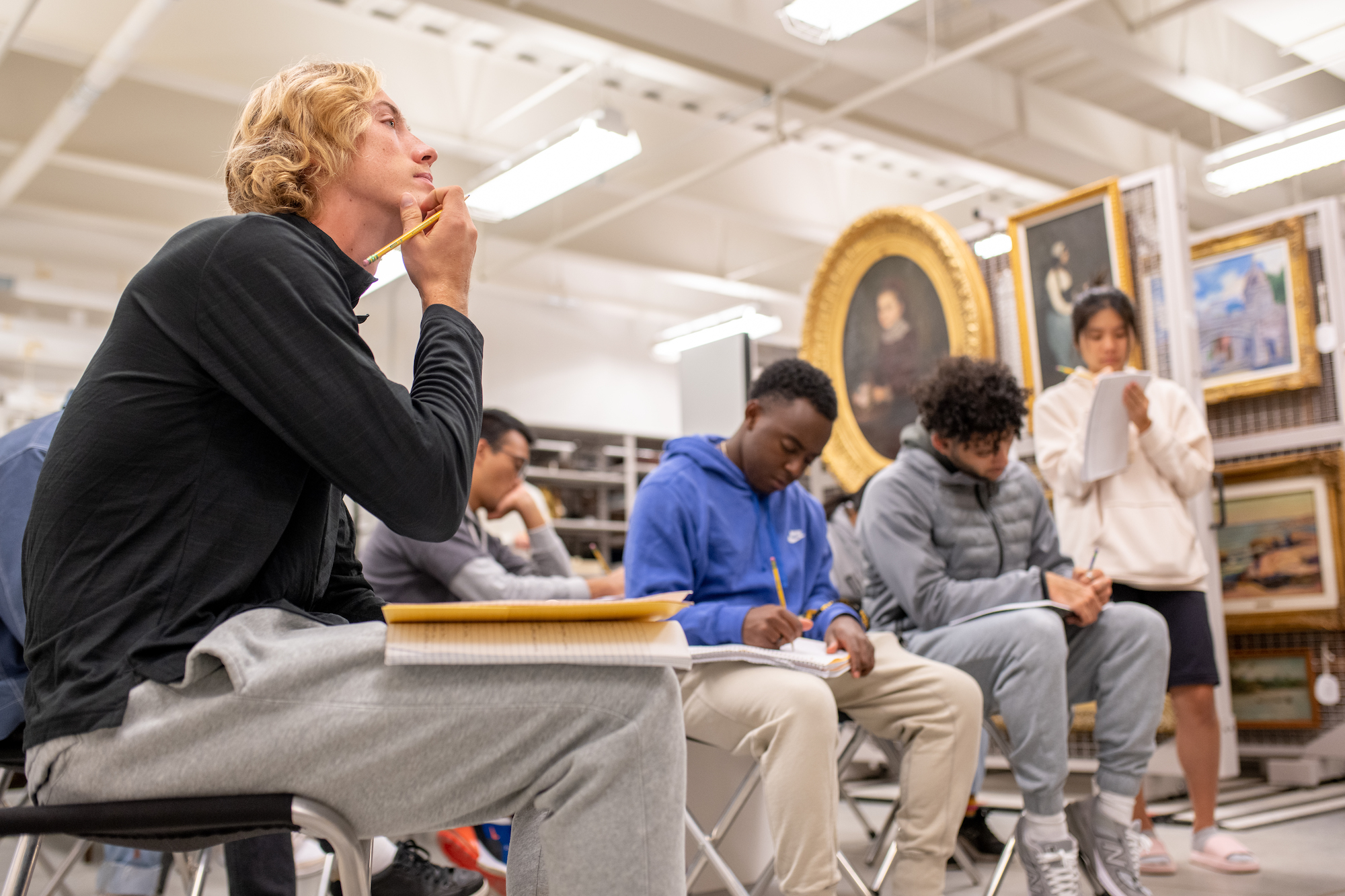 Lleyton Lukowski and the class take notes on their first impressions of the artwork.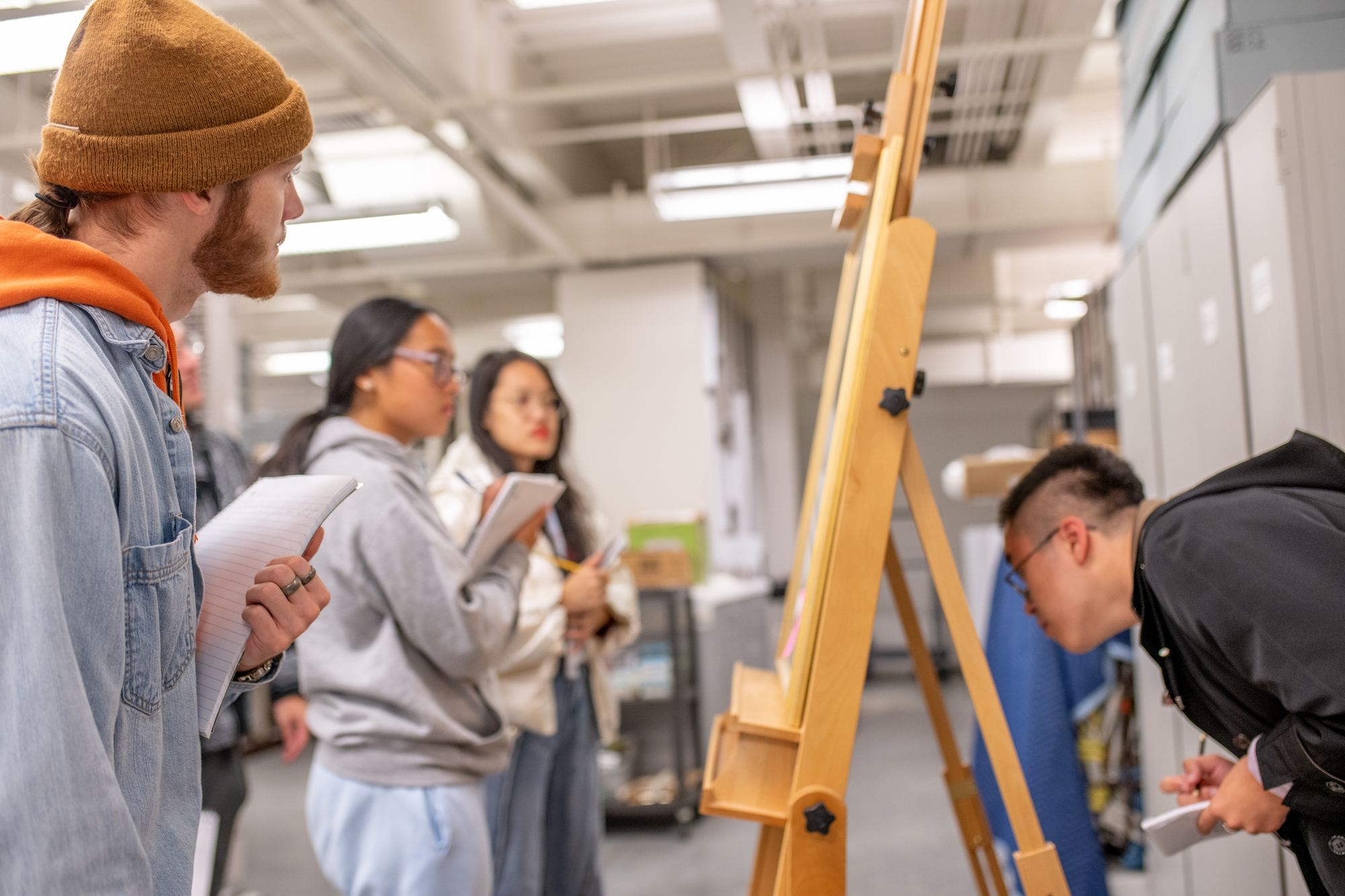 L-R: Derek Copeland, Emily Loera, Linh Le, and Nol Nguyen closely examine the art for any clues to its provenance.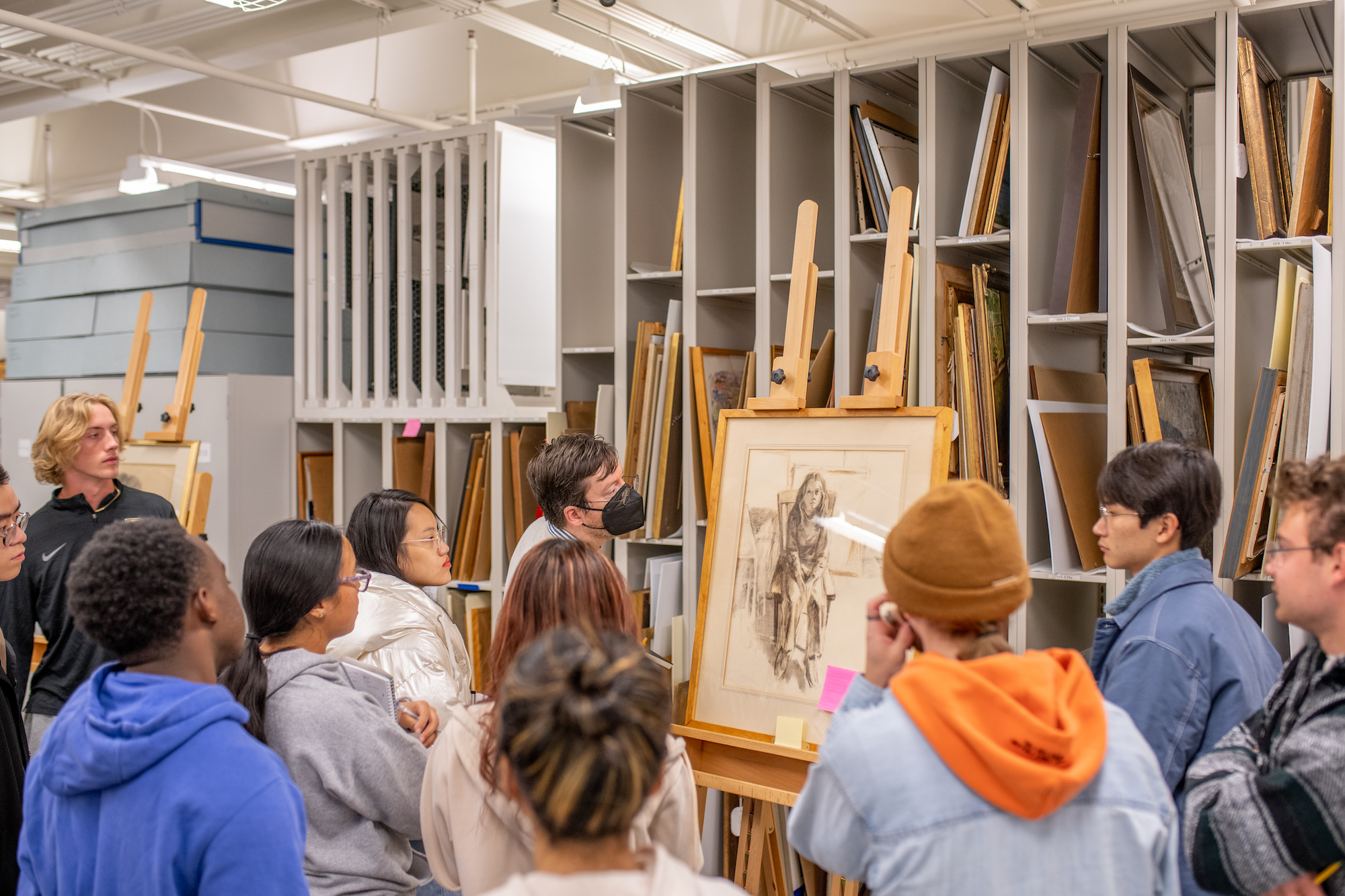 The class gathers to determine and discuss some of the variables that contribute to an artwork's financial value.
Whether we are writing about the intellectual challenge of our classrooms, a campus life that builds leadership, incredible faculty achievements or the seemingly endless stories of alumni success, we think DePauw has some fun stories to tell.

News media: For help with a story, contact:

Bob Weaver, Senior Director of Communications.
bobweaver@depauw.edu.