DePauw artists' work on exhibit at state museum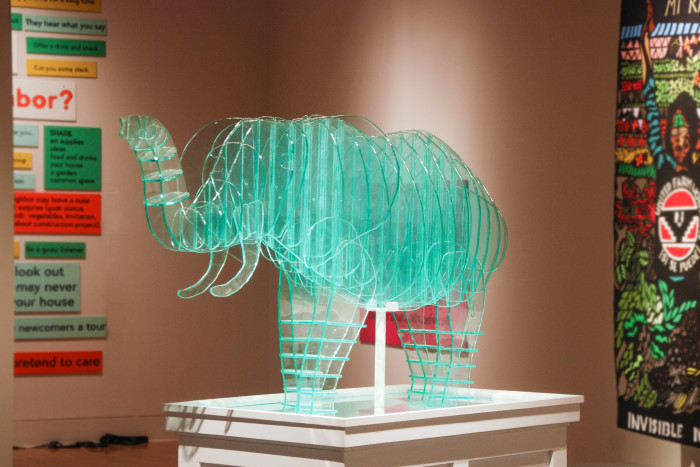 The works of two DePauw art professors, the associate dean of experiential learning and an alumna are featured in an exhibition at the Indiana State Museum through Aug. 2.
"Cause & Æffect: Art that Speaks Out" features work from 14 artists commenting on issues such as sexual violence, mental health awareness, the environment, AIDS and immigration. The exhibition, which honors the 100th anniversary of women's suffrage, includes paintings, tapestry and sculpture intended to spark conversation and debate.
Lori Miles, professor of art and art history, and Jeannette Johnson-Licon, associate dean of experiential learning and director of sophomore cocurricular programs, collaborated on "The Elephant in the Room," a plexiglass sculpture of an elephant intended to engage people in discussions about sexual violence.
"What Does It Mean to Be a Good Neighbor? House Life Project," is based on a project founded by Meredith Brickell, associate professor and chair of the Art and Art History Department. She collaborated with Laura Holzman, an assistant professor of art history and museum studies at Indiana University Purdue University at Indianapolis, on the work, which summarizes the grassroots, arts-focused initiative in which residents of the St. Clair neighborhood of Indianapolis worked with artists to reimagine abandoned houses and expand creative landscapes.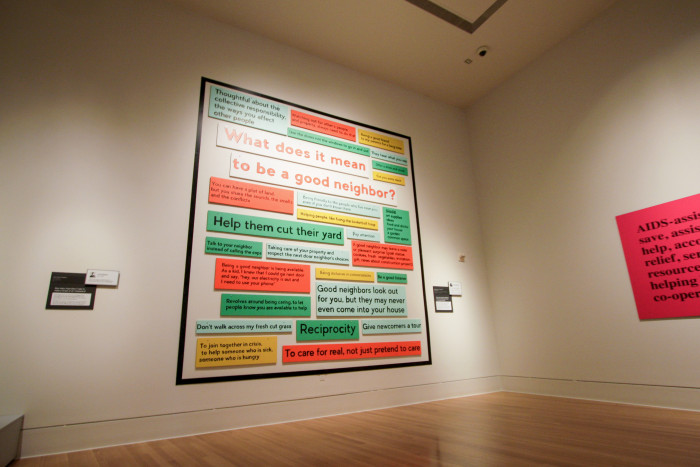 Brickell and Holzman also collaborated on a piece in "FIX: Heartbreak and Hope Inside Our Opioid Crisis," another exhibit on display at the museum.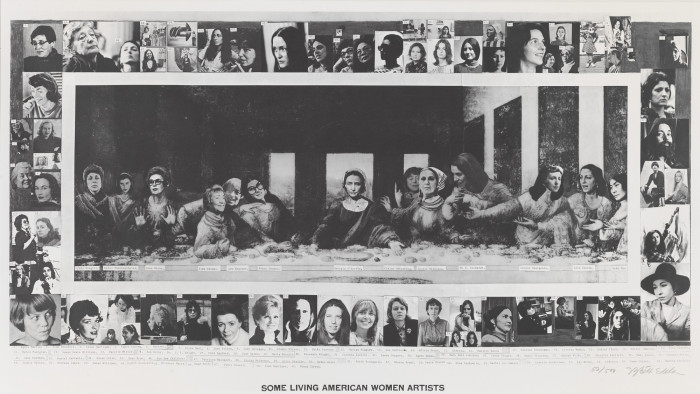 "Some Living American Women Artists/Last Supper," a 1972 lithograph on paper created by Mary Beth Edelson '55, also is featured in the museum exhibit. The lithograph is part of the Smithsonian American Art Museum collection.
The museum is at 650 W. Washington St., Indianapolis.
Photos of "The Elephant in the Room" and "What Does It Mean to Be a Good Neighbor? House Life Project" courtesy of the Indiana State Museum. Photo of the Edelson lithograph is available for download at https://americanart.si.edu/artwork/some-living-american-women-artistslast-supper-76377.
Whether we are writing about the intellectual challenge of our classrooms, a campus life that builds leadership, incredible faculty achievements or the seemingly endless stories of alumni success, we think DePauw has some fun stories to tell.

101 E. Seminary St.
Greencastle, IN, 46135-0037
(765) 658-4416

News and Media