DePauw donors give $36.5 million, highest alum giving rate since 2016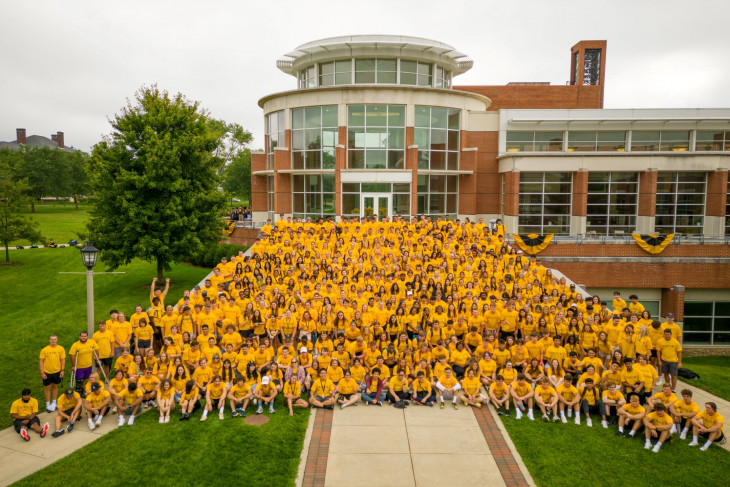 Supporters of DePauw University donated $36.5 million in fiscal year 2022, Anne E. Cunningham, vice president for development and alumni engagement, announced today.  
"It has been an honor in my first year at DePauw to work with the university's alumni and friends to provide such generous support for developing leaders and innovators the world needs," Cunningham said.
The Fund for DePauw, which supports every aspect of the university's goal to provide an outstanding liberal arts and sciences education, received $5.4 million in gifts from 9,297 alumni, parents and friends. Alumni participation rose to 21%.
The oldest alumnus/a to give came from the Class of 1944, the youngest, from the Class of 2022. The Class of 2006 led all classes with 116 donors, followed by the Classes of 2007 (106), 1982 (104), 1970 (103) and 2003 (99).
The university's Day of Giving last fall generated nearly $400,000 in support from 1,918 donors, the highest one-day total in DePauw's history.
"Alumni know from their personal experiences that a DePauw education prepares our students to lead and succeed in a wide array of fields from business and entrepreneurship to the sciences, the arts, education and nonprofit sectors," Cunningham said. "Our fundraising results and the stories our donors share show that our alumni and friends are passionate about supporting DePauw and our students in creating a bold and gold future."
Whether we are writing about the intellectual challenge of our classrooms, a campus life that builds leadership, incredible faculty achievements or the seemingly endless stories of alumni success, we think DePauw has some fun stories to tell.

101 E. Seminary St.
Greencastle, IN, 46135-0037
(765) 658-4416

News and Media