DePauw mourns the loss of benefactor Judson Green '74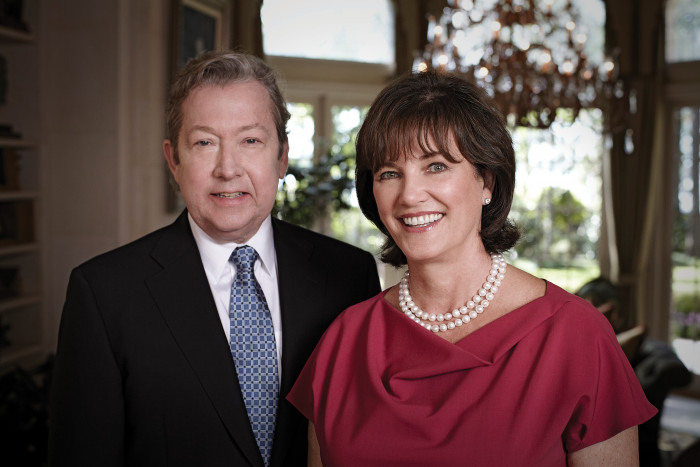 Judson Green '74, a longtime member of the DePauw University Board of Trustees and a generous benefactor of the School of Music, the university as a whole and the city of Greencastle, died Monday. He was 68.
Green and his wife Joyce Taglauer Green '75 gave $15 million to DePauw in 2005 to frontload the $29 million expansion and renovation of what is now the Judson and Joyce Green Center for the Performing Arts and another $15 million in 2013 to launch the 21st Century Musician Initiative, intended to re-imagine the music school curriculum to train students to become entrepreneurial professionals.
They also purchased the building and established Music on the Square, then gave the performing arts center in downtown Greencastle to DePauw. They further enlivened Greencastle's square by opening Bridges Craft Pizza and Wine Bar, which has been favorably reviewed far and wide. Their Breadworks by Bridges, a bakery, is under construction.
"DePauw has lost a dear friend who gave time and treasure to the university and its hometown," President Lori White said. "Judson Green was as approachable as he was generous and as creative as he was pragmatic. He leaves an everlasting imprint on the university, both in the beautiful performing arts center that bears his and Joyce's names and in the 'gold within' spirit that imbues every music student who benefits from his generosity."
Green was a successful business executive who combined his business savvy with his lifelong love of music. In a 2019 interview with DePauw Magazine, he recalled his experience as a four-year-old, sitting with his back to the upright piano as his sister took lessons. He went on to become an accomplished jazz pianist and French horn player, and expressed his desire to major in music at DePauw.
But his father suggested a career in business made more sense, and Green listened. A Rector scholar, he majored in economics at DePauw and pursued music wherever he could – including playing with a big band around the Midwest on weekends. He went on to earn an MBA from the University of Chicago and a CPA, and a wildly successful business career ensued. For 20 years he worked at Walt Disney Co., where he rose to be chief financial officer and then spent 10 years as president of the theme parks and resorts. Eager for a new challenge, he took over the bankrupt NAVTEQ Corp. in 2000, shepherded it through a successful initial public offering in 2004 and sold it to Nokia in 2008.
While at Disney, he played the piano for cast sing-alongs to celebrate a new hotel or theme park and wove performances by his jazz quintet into lectures on leadership before convention groups.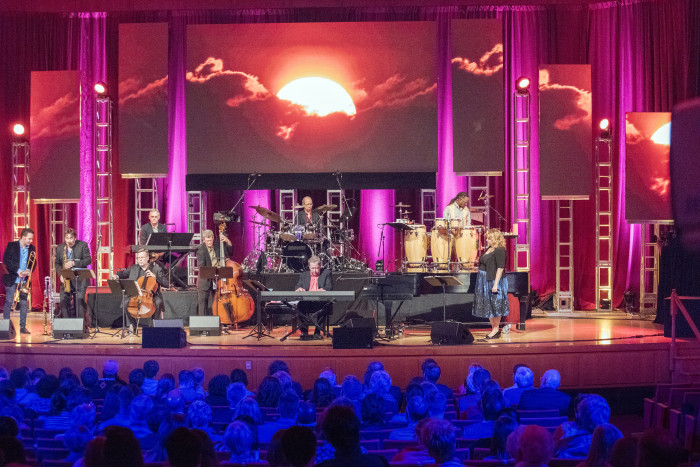 He applied similar philosophies to music and business: "If you have a foundation and you're going to play a 32-bar tune, and you're going to play it very simply and we agree on the time and the key, we even agree on the leader … then, at least in jazz, you're basically free to do anything you want to do. And each musician can be as creative as he or she wants to be, but they have to align themselves with the few principles – the foundation that I'm talking about – in order to enable creativity, in order to encourage it. I liked the beauty of that."
In business, "you want people to be free and creative and pursue what they think is right – but nonetheless be grounded in something, grounded in some beliefs that they can buy into."
Green won the Robert C. McDermond Medal for Excellence in Entrepreneurship from DePauw in 1997 and the Old Gold Goblet in 2011. He was the 1999 commencement speaker.
A week after NAVTEQ sold, Green was diagnosed with leukemia. Treatment sent him into remission before the leukemia returned in a more aggressive form; this time, the treatment was a stem cell transplant. About 130 days after the May 2011 procedure, Green was diagnosed with lymphoma. He underwent chemotherapy and went into remission, though he suffered two strokes and had graft-versus-host disease, a consequence of the transplant.
No services are planned at this time because of the COVID-19 pandemic. Read more about Green's life here.
Whether we are writing about the intellectual challenge of our classrooms, a campus life that builds leadership, incredible faculty achievements or the seemingly endless stories of alumni success, we think DePauw has some fun stories to tell.

101 E. Seminary St.
Greencastle, IN, 46135-0037
(765) 658-4416

News and Media