DePauw music tech leader leads the pledge at national convention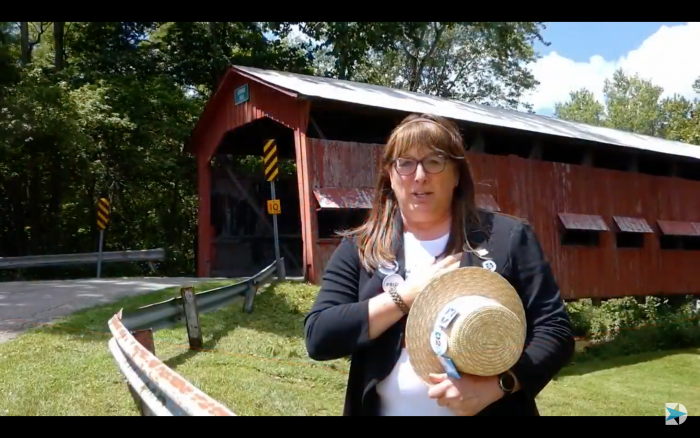 Veronica Pejril, a delegate to the Democratic National Convention this week, led the Pledge of Allegiance that kicked off last evening's session.
Pejril is director of Faculty Instructional Technology Support and coordinator of the Music Instructional Technology Center. She also is a Greencastle city councilor. She can be seen saying "I pledge allegiance" at 16:29, the beginning of TV airtime, on this YouTube video.
"Four seconds of fame, if you will," she said.
The convention was scheduled to be held in Milwaukee, but instead is being held remotely because of the COVID-19 pandemic. Delegates were asked to submit video recordings of themselves reciting the pledge, and Pejril recorded hers in front of the Dunbar Bridge in Greencastle.
Whether we are writing about the intellectual challenge of our classrooms, a campus life that builds leadership, incredible faculty achievements or the seemingly endless stories of alumni success, we think DePauw has some fun stories to tell.

101 E. Seminary St.
Greencastle, IN, 46135-0037
(765) 658-4416

News and Media