DePauw partners with IU to give grads a break on master's tuition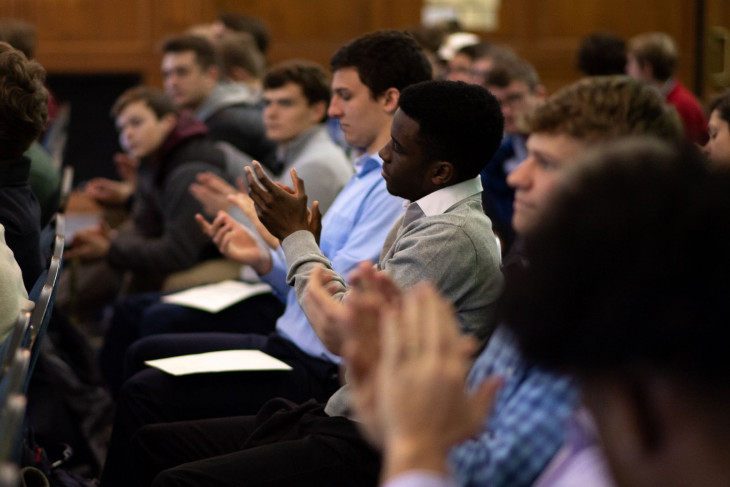 DePauw University is partnering with Indiana University's O'Neill School of Public and Environmental Affairs to enable DePauw graduates to pursue master's degrees at discounted tuition.
The DePauw + O'Neill Fellowship allows DePauw graduates to apply to the O'Neill school without paying a fee and gives admitted students a 25% tuition reduction.
"With this new expanded relationship with IUB O'Neill, now any DePauw graduate is eligible to apply for a master's degree at O'Neill and enjoy the benefits of our partnership, where formerly it was available only for those in the Environmental Fellows Program," said Steven Fouty, executive director of the Hubbard Center for Student Engagement.
O'Neill School Dean Siân Mooney said, "The O'Neill School offers one of the leading master's degree programs in the nation, and we're thrilled to open this opportunity to more students who started their higher education journey here in Indiana."
DePauw + O'Neill Fellowship recipients must have completed an undergraduate degree from DePauw and meet O'Neill School admissions requirements, including strong academic performance, a demonstrated commitment to service and a record of involvement and leadership on campus and in the community.
The O'Neill school awards master's degrees in public affairs; arts administration; environmental science; environmental sustainability; health care management; and international affairs, as well as dual degrees in public affairs-environmental science and public affairs-arts administration.
Whether we are writing about the intellectual challenge of our classrooms, a campus life that builds leadership, incredible faculty achievements or the seemingly endless stories of alumni success, we think DePauw has some fun stories to tell.

101 E. Seminary St.
Greencastle, IN, 46135-0037
(765) 658-4416

News and Media