DePauw program recognized for encouraging underrepresented students to study STEM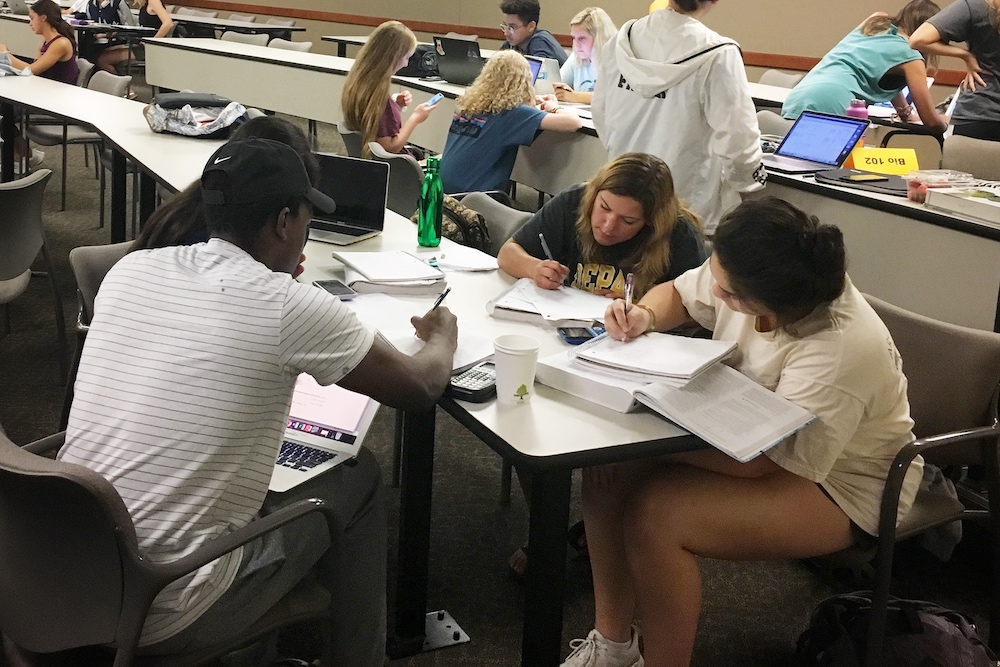 DePauw University's STEM Guide Program has received the 2022 Inspiring Programs in STEM Award from the largest and oldest diversity and inclusion publication in higher education.
The award, given by INSIGHT Into Diversity magazine, honors colleges and universities that encourage and assist students from underrepresented groups to enter the fields of science, technology, engineering and mathematics – collectively called STEM. DePauw's program will be featured, along with 78 other recipients, in the September issue of the magazine.
Award winners were selected based on their work to inspire and encourage a new generation of young people to consider careers in STEM through mentoring, teaching, research and successful programs and initiatives.
 "We're gratified that INSIGHT Into Diversity magazine recognizes the great value the STEM Guide Program brings to students and faculty members in every STEM discipline," said Dave Berque, DePauw's vice president for academic affairs. "I've had the chance to hear the STEM guides present about the meaning of this work to them personally, and I've heard from students who are benefiting from  learning from the guides. I've also walked through the building and seen the buzzing, high-energy room with dozens of students talking about STEM topics and getting help from these peer mentors.
"The program has been remarkably successful because of its breadth in implementation and the effectiveness of its impact on individual students – both those doing the mentoring and those who are mentored."
The STEM Guide Program began as part of a "inclusive excellence" grant DePauw received in 2018 from the Howard Hughes Medical Institute, which funds medical research. The program is intended to support "PEER" students, an acronym for Persons Excluded because of their Ethnicity and Race, and increase their sense of belonging in STEM.
STEM guides are students, often PEER students themselves, who have been successful in a STEM course and serve as mentors and teaching assistants in an introductory STEM course in DePauw's eight STEM departments. Since the program began, more than 80% of STEM guides have been women, PEER students, first-generation students or international students.
STEM guides enroll in a partial-credit course to learn peer-education techniques and explore issues related to identity and inclusion in STEM. They meet weekly with faculty partners to discuss content, assignments and activities, and attend the corresponding class or laboratory at least once a week.
The guides, who are paid for their work, offer "office hours" each week to work with students outside of class. The program also encourages faculty members to reimagine their classes to use active and evidence-based teaching practices and integrate the STEM guide into class sessions.
Since fall 2018, the program has trained 103 guides, who have helped 49 of DePauw's STEM faculty members improve their introductory courses for more than 3,500 students.
"We know that many STEM programs are not always recognized for their success, dedication and mentorship for underrepresented students," said Lenore Pearlstein, owner and publisher of INSIGHT Into Diversity magazine. "We want to honor the schools and organizations that have created programs that inspire and encourage young people who may currently be in or are interested in a future career in STEM."
Whether we are writing about the intellectual challenge of our classrooms, a campus life that builds leadership, incredible faculty achievements or the seemingly endless stories of alumni success, we think DePauw has some fun stories to tell.

101 E. Seminary St.
Greencastle, IN, 46135-0037
(765) 658-4416

News and Media