DePauw strategic plan charts vision for academic renewal, investments in student experience and institutional equity
Plan also focuses on fiscal stewardship, investments in faculty and staff and stronger partnership with Greencastle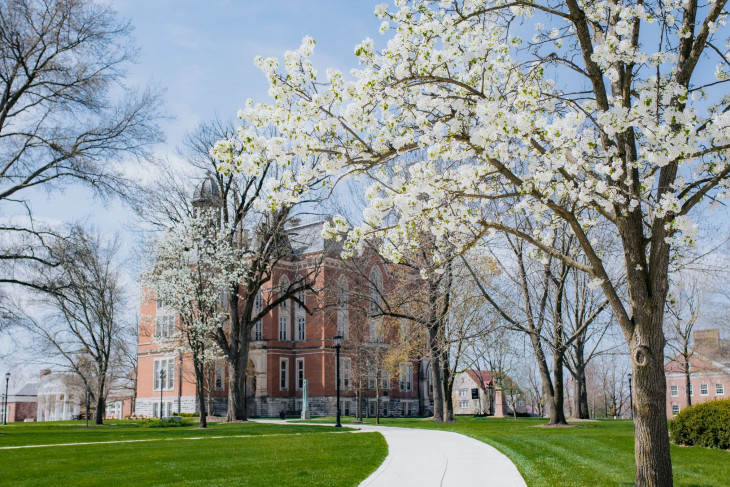 In a message to alumni, students, faculty and staff, President Lori White today unveiled the four pillars of DePauw's Bold & Gold 2027 strategic plan.
White outlined a vision for academic renewal centered on the liberal arts and sciences, an exemplary and vibrant student experience, a commitment to institutional equity and a focus on financial and operational stewardship to ensure DePauw's future as a flourishing university.
A 14-member steering committee made up of constituents from across campus oversaw the planning process, which was launched in October 2020 and harnessed the collective insights, recommendations and feedback from faculty, students, staff and alumni.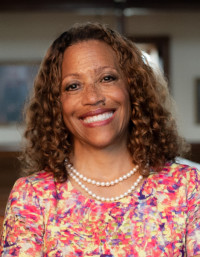 "We must equip our students for success and leadership in a society marked by rapid transformation, robust diversity and an explosion of new industries and careers," said White. "This plan imagines a future for DePauw that remains grounded in our historic strengths in the liberal arts and sciences while extending them to new areas. When combined with efforts to create a richer, more connected and inclusive student experience, we aim to further strengthen our long-standing niche of creating leaders the world needs."
The plan's Academic Renewal pillar calls for centering and strengthening the College of Liberal Arts and Sciences and extending that commitment to a new School of Business and Leadership and a Creative School, which will bring together creative, performing and media arts. DePauw will become one of just four top-50 liberal arts colleges in the country – and the only one in the Midwest – with a school of business.
"We're accelerating our renewal of our academic programs by building on our strengths," said Dave Berque, vice president for academic affairs. "We will use those strengths as a springboard to take a liberal arts approach to new disciplinary areas, specifically business and leadership and areas that focus on creativity and innovation. This direction provides an outstanding option for students interested in a fully residential, small-community experience combined with those disciplines."
The Exemplary Student Experience pillar calls for investments in the residential experiences; an inclusive and values-centered model for fraternity and sorority life; more extensive support for student organizations; and a sharpened focus on student well-being. With its focus on Institutional Equity, the third pillar calls for a holistic focus on ensuring that DePauw's systems, resources and personnel are aligned so that students and faculty and staff members from all backgrounds have full access to the DePauw experience.
The plan's final Flourishing University pillar seeks to ensure a strong, long-term foundation for DePauw. It prioritizes operational excellence, careful fiscal stewardship, growth and protection of the endowment, deepened connections with alumni and the city of Greencastle and investment in supporting and attracting high-quality faculty and staff members.
"This plan is a roadmap informed by extensive collaboration and feedback from across campus," said Kathy Vrabeck '85, chair of the DePauw Board of Trustees. "The energy Dr. White brought to this entire planning process is the essence of leadership and reflects her desire to ensure that all those who love DePauw have a stake in this plan and in its success. Together, we will work diligently to ensure that Dr. White and our faculty and staff have the resources and support to bring this vision to life for our students."
To read more about DePauw's strategic plan, visit the newly launched Bold & Gold 2027 website. A downloadable plan brochure, also available on the website, can also be found here.
Whether we are writing about the intellectual challenge of our classrooms, a campus life that builds leadership, incredible faculty achievements or the seemingly endless stories of alumni success, we think DePauw has some fun stories to tell.

News media: For help with a story, contact:

Sarah Steinkamp, Vice President for Communications and Strategy and Chief of Staff.
sarahsteinkamp@depauw.edu.