DePauw wins grant to address higher ed challenges
DePauw University will expand its exploration of ways to improve its effectiveness, thanks to a grant recently awarded by Lilly Endowment Inc.
DePauw's $100,000 grant is part of the endowment's initiative called Charting the Future for Indiana's Colleges and Universities, which is providing $6.2 million to 38 Indiana institutions to address their challenges, including a decrease in the number of college-age students. These planning grants were made to Indiana's two- and four-year colleges and institutions based on each institution's size.
"DePauw will explore opportunities to make its educational opportunities available to new types of students and to better articulate the ways that delivering an outstanding liberal arts education and preparing students for a livelihood can be thought of as a 'yes/and' rather than an 'either/or,'" said Dave Berque, interim vice president for academic affairs. "The Lilly Endowment grant will help us build on our strength in combining a compelling liberal arts and sciences curriculum with complementary cocurricular experiences to prepare students to become leaders."
Specifically, DePauw will explore these broad avenues:
Making DePauw more transfer-friendly so that community college graduates and other potential transfer students seek out its distinctive educational offerings. This may involve steps such as recognizing more coursework completed elsewhere; developing an orientation program for transfer students; and improving residential and social options for transfer students.

Involving faculty members in development of a new course, tentatively titled "Living and Livelihood," and preparing them to teach it. The course might demonstrate, for example, that preparing for life and preparing for a career are "yes/and" synergies, not an "either/or" choice. This would involve helping the faculty better understand how a liberal arts education contributes to a dynamic and adaptable workplace.

Providing opportunities for faculty to visit Indianapolis companies to learn more about what companies seek in their employees so they may bring this back to their advising and their work in the classroom.
Administrators, staff members and two faculty committees developed the ideas that DePauw will explore.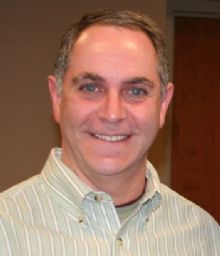 "DePauw distinguished itself from other liberal arts institution when we announced the Gold Commitment in spring 2018," Berque said. "We also have greatly increased our presence in the Indianapolis market, conveying the message that a distinctive DePauw education pays lifelong dividends. This grant will enable us to develop even more ways to send that message to prospective students, including those whom we have not traditionally targeted."
The Gold Commitment is DePauw's guarantee that participating students who meet certain cocurricular requirements – in addition to their academic requirements – will be in a job, graduate school or some other positive outcome within six months of graduation or DePauw will find them a starting position or bring them back for a tuition-free term. The Class of 2022, who entered in fall 2018, was the first eligible class.
The planning grants are the first of three phases of the endowment's initiative. In the second phase, Lilly will make implementation grants of $1 million or more to institutions that successfully apply. In the third phase, the endowment will invite institutions with extraordinarily compelling challenges or opportunities to apply for additional implementation grants, totaling up to $40 million.
Lilly Endowment is a private philanthropic foundation created in 1937 by J.K. Lilly Sr. and his sons Eli and J.K. Jr. through gifts of stock in their pharmaceutical business, Eli Lilly and Co. The endowment is a separate entity from the company.
Whether we are writing about the intellectual challenge of our classrooms, a campus life that builds leadership, incredible faculty achievements or the seemingly endless stories of alumni success, we think DePauw has some fun stories to tell.

Need to be connected to a faculty expert or have questions about what's happening on campus? Connect with us here.

101 E. Seminary St.

Greencastle, IN, 46135-0037

(765) 658-4286