DePauw graduates continued their remarkable success this year in securing Fulbright scholarships that will send them across the globe to teach English or conduct research.
Five 2019 graduates and two 2016 graduates won the coveted awards and will be heading to their assigned countries in late summer or fall. The tally of seven keeps DePauw among the top-producing liberal arts schools in the country for Fulbrights, a spot it has occupied for several years; this year, DePauw is tied for ninth among all liberal arts schools.
"The State Department of the United States, through both Democratic and Republican administrations, sees DePauw as a place to build good will between the United States and other countries," says Ashley Puzzo, director of student awards and fellowships and an assistant philosophy professor. "That's huge. That's really a fantastic thing to be recognized as."
Six of this year's seven DePauw recipients will teach English to local students in European, Asian and South American countries; the seventh, Conner Gordon '16, has won an even rarer honor. Only he and one other person, out of 88 applicants, won a scholarship to conduct research in Serbia.
Gordon, a political science major who was a Rector scholar and an honor scholar at DePauw, plans to undertake a photography project that will examine the politically and historically charged urban spaces of New Belgrade, the central business district of Belgrade.
"Much of New Belgrade was designed as a reflection of Yugoslav ideals in the mid-late 20th century," Gordon says, "so now that Yugoslavia no longer exists, I'm interested in examining how communities navigate and utilize the urban spaces left behind."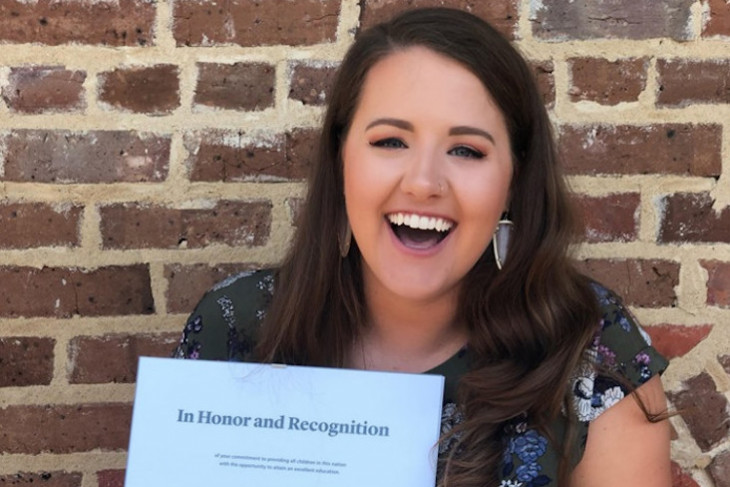 Riley Hawkins '16 will teach English in the Netherlands. She was an honor scholar who majored in biology and minored in psychology. She was one of 12 winners out of 108 applicants.
Riley Hawkins '16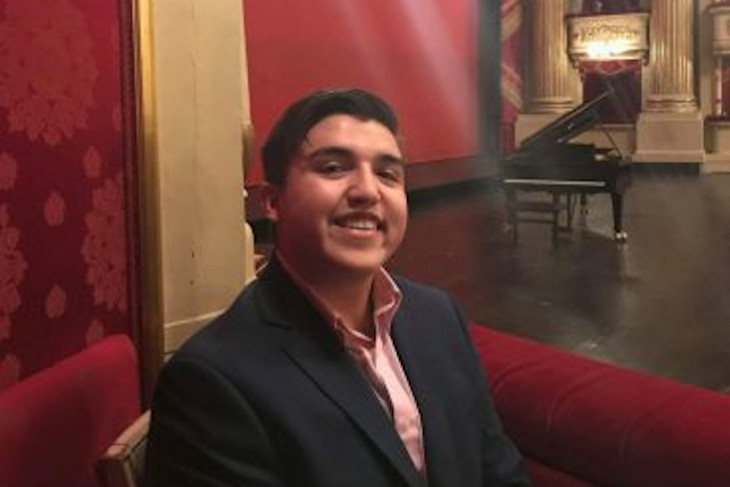 Bo Shimmin '19, who majored in music performance at DePauw, likewise won a rare spot: He was among seven people selected out of 97 who applied to teach English in Italy.
Bo Shimmin '19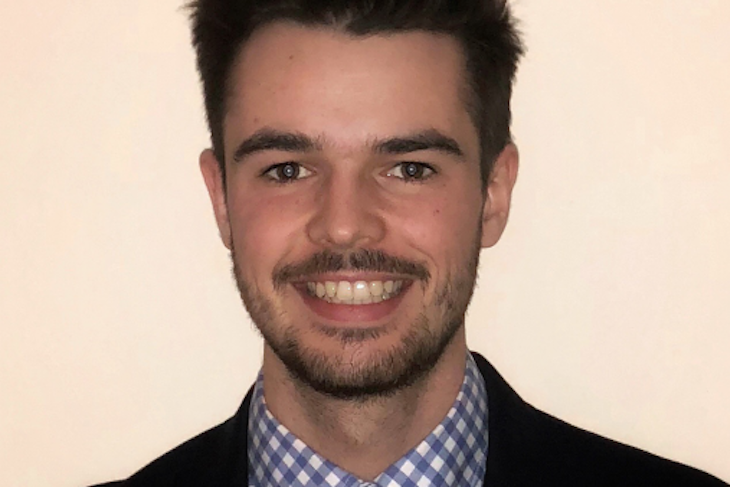 Nelson Blake '19 will teach English in Germany. He majored in environmental geoscience at DePauw. He was one of 140 winners out of 348 applicants.
Nelson Blake '19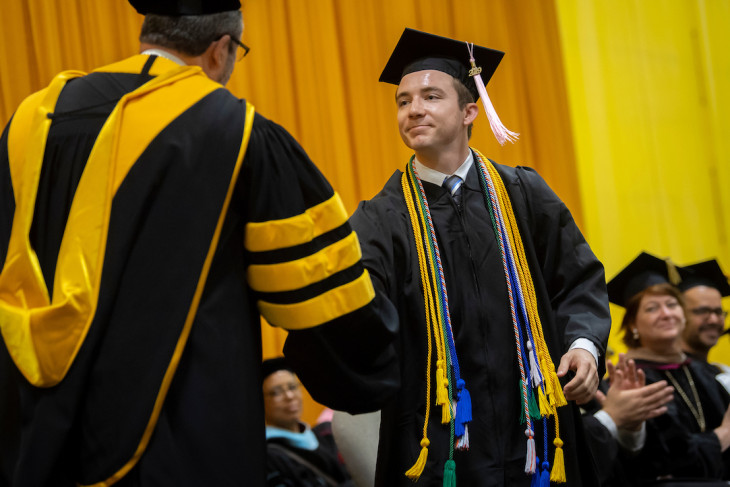 Liam Byrnes '19 will teach English in Thailand. Byrnes, who won the Walker Cup and was an honor scholar, majored in musical arts and minored in political science. He was one of 15 winners out of 61 applicants.
Liam Byrnes '19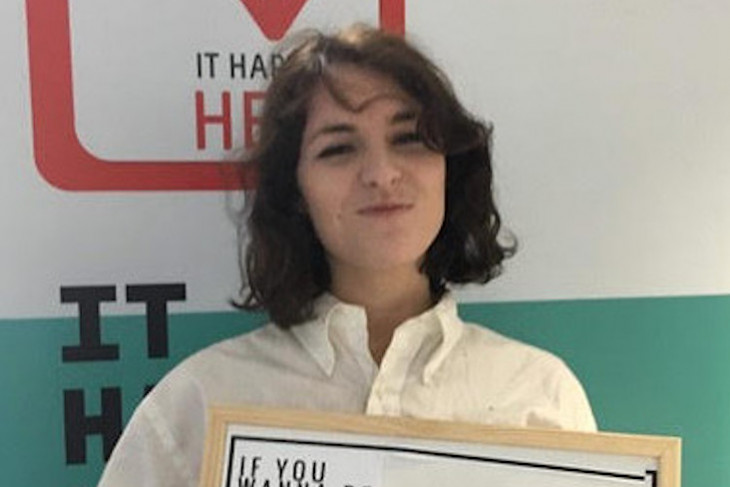 Peper Langhout '19 will teach English in India. An Honor Scholar, she created an interdisciplinary major in world literature at DePauw and minored in Russian and Greek. She was one of 25 winners out of 103 applicants.
Peper Langhout '19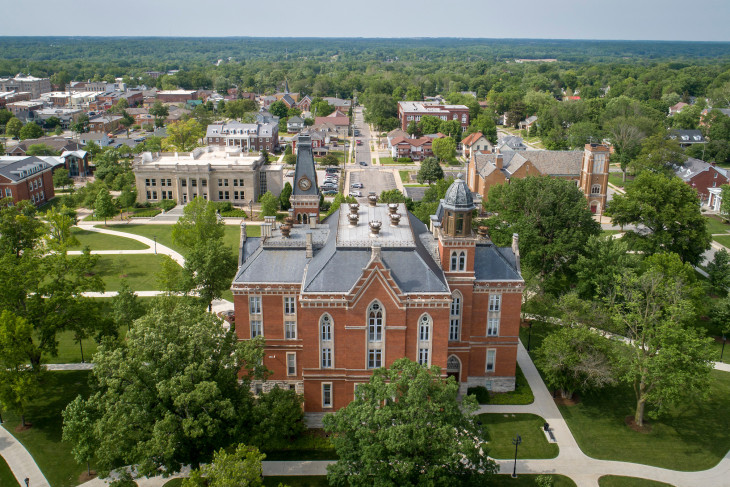 Stephanie Ramos '19 will teach English in Paraguay (statistics about applications are not available). Puzzo says Ramos won a scholarship to teach in the Dominican Republic, to which she had applied, only to have the country choose not to participate this year. She was given an opportunity to apply to teach in Paraguay and, although she knew little about the country, she conducted research and secured a spot, he says.
Stephanie Ramos '19
Whether we are writing about the intellectual challenge of our classrooms, a campus life that builds leadership, incredible faculty achievements or the seemingly endless stories of alumni success, we think DePauw has some fun stories to tell.

News media: For help with a story, contact:

Bob Weaver, Senior Director of Communications.
bobweaver@depauw.edu.