Faculty and staff news roundup - April 6, 2021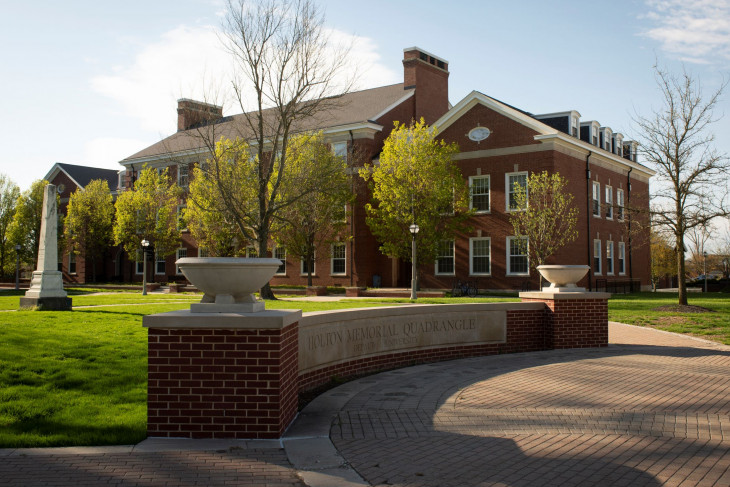 Bill Fenlon, head basketball coach, was named the 2021 Jack Bennett Man of the Year on March 31 by CollegeInsider.com, the president of which said "the coaching profession needs more guys like Bill Fenlon." The award represents winning with integrity.
Kerry Jennings, a tenor voice teacher and voice and vocal stage productions area coordinator, is a semi-finalist in the directing division (opera, college/university) of The American Prize national nonprofit competition in the performing arts. Finalists will be announced soon.
Veronica Pejril, director of Faculty Instructional Technology Support, coordinator of the Music Instructional Technology Center and an adjunct assistant professor of music, was interviewed by WRTV-6 of Indianapolis for the March 31 story "Transgender Day of Visibility reminder of work that still needs to be done."
Sujung Kim, associate professor of religious studies, won the first Mujin Writing Award sponsored by the Korean Association of Buddhist Studies. Her winning paper was published in the Korea Journal of Buddhist Studies.
An article Nahyan Fancy, professor of Middle East/comparative history, co-wrote has been published in the Cambridge University Press's peer-reviewed journal Medical History. "Plague and the Fall of Baghdad (1258)" gathers evidence of a plague-like disease in and around Baghdad in the aftermath of the Mongol conquest and suggests why Arabic historians stopped writing it in the mid-14th century.
Emmitt Riley, assistant professor of Africana studies, participated in an April 1 episode of the radio program "The Critical Hour" to discuss moves to limit President Biden's war powers.
Jeff McCall, communications professor, wrote an opinion piece, "No Need for More Biden Pressers," published March 30 on the CNSNews website. He was quoted March 31 by Fox News in "Media allowing Kamala Harris to 'get away with hiding' from questions about border crisis, experts say."
A story about DePauw's "Gold Within" brand, based on a podcast featuring Deedie Dowdle, vice president of communication and marketing, was posted by Caylor Solutions April 1.
Whether we are writing about the intellectual challenge of our classrooms, a campus life that builds leadership, incredible faculty achievements or the seemingly endless stories of alumni success, we think DePauw has some fun stories to tell.

101 E. Seminary St.
Greencastle, IN, 46135-0037
(765) 658-4416

News and Media