Faculty and staff news roundup - Dec. 14, 2021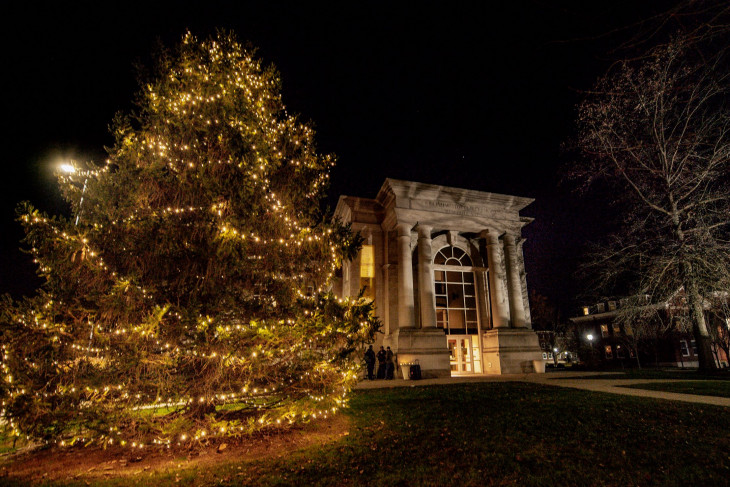 President Lori S. White, who was vice president for student affairs at Southern Methodist University before working at Washington University and ultimately DePauw, was cited in "SMU law school dean to become next president of Rhodes College," a Dallas Morning News story about SMU's penchant for creating college presidents.
A video production of a new piece by Eliza Brown, assistant professor of music, has been installed at the Indianapolis International Airport. The piece, "Music With Airports," is written for brass quartet and active airfield. It is accessible via a QR code on screens in the airport's central rotunda. The piece was commissioned by Classical Music Indy as part of their CMI City Sounds project.
Nahyan Fancy, professor of Middle East/comparative history, presented his research at a Dec. 7 early modern science seminar at the University of Cambridge. He is scheduled to give the same talk Dec. 15 at the Medical Humanities Research Group and the Medieval Studies Group at the University of Exeter.
Jeff McCall, communications professor, was quoted Dec. 14 by Fox News in "CNN boss Jeff Zucker is captain of sinking ship amid multiple scandals, ratings woes: critics."
Whether we are writing about the intellectual challenge of our classrooms, a campus life that builds leadership, incredible faculty achievements or the seemingly endless stories of alumni success, we think DePauw has some fun stories to tell.

101 E. Seminary St.
Greencastle, IN, 46135-0037
(765) 658-4416

News and Media