Faculty and staff news roundup - Dec. 21, 2020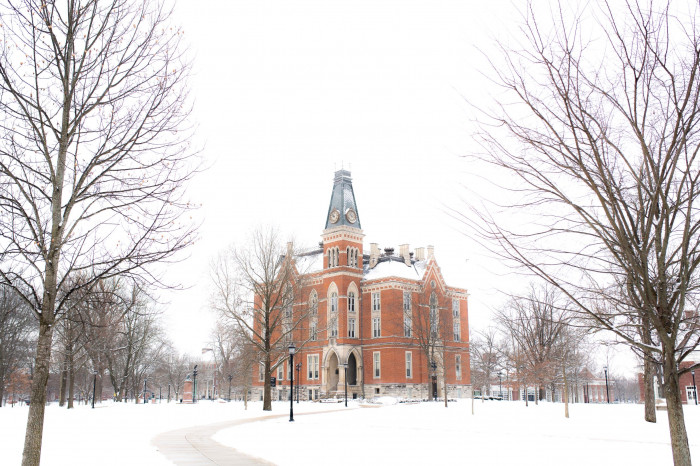 History professor Nahyan Fancy has been awarded a $60,000 grant from the National Endowment for the Humanities for his project "In Ibn al-Nafis's Shadow: Arabic Medical Commentaries in the PostClassical Period (1200–1520)." Fancy will research and write a book on late Medieval Arabic medicine and the Arab scholarly critique of the Galenic school of Avicenna/Ibn Sina.
Derek Ford, assistant professor of education studies, co-authored a peer-reviewed journal article, "Postdigital Ecopedagogies: Genealogies, Contradictions, and Possible Futures," which was published in Postdigital Science and Education Dec. 20.
Gary Lemon, the J. Stanford Smith chair in economics and management and professor of economics and management, was quoted by Indiana Public Media in "A False Choice: How The Coronavirus Married Public Health & The Economy" Dec. 18.
Sarah Rowley, assistant professor of history, recently was featured on the podcast "She's History," on which she discussed her research on gender and political culture, focusing on congresswomen's husbands in the 1970s.
Communications professor Jeff McCall was quoted in a story in The Hill, "Fox News confident in face of new rivals from right in Newsmax, OAN," Dec. 15. The Hill also published an opinion piece by McCall, "News industry must seize opportunity restore trust," Dec. 17.
Whether we are writing about the intellectual challenge of our classrooms, a campus life that builds leadership, incredible faculty achievements or the seemingly endless stories of alumni success, we think DePauw has some fun stories to tell.

101 E. Seminary St.
Greencastle, IN, 46135-0037
(765) 658-4416

News and Media