Faculty and staff news roundup - Dec. 4, 2020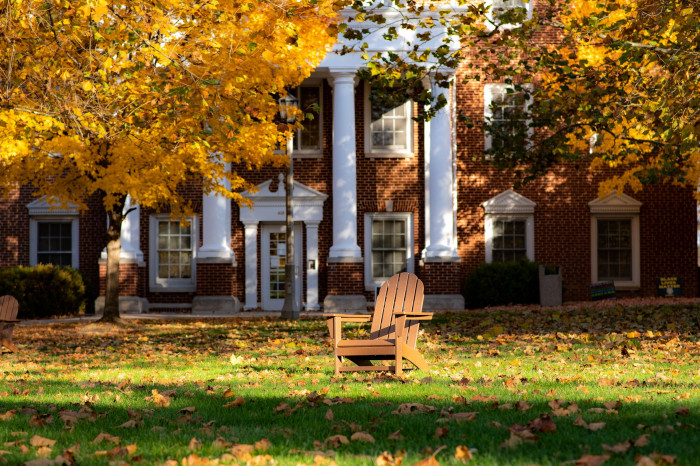 Music professor C. Matthew Balensuela participated on the panel "Questions of Race and Ethnicity in the Squarcialupi Codex" at the virtual New England Medieval Conference 2020: Race and the Middle Ages at Keene State College Dec. 2.
An article by Dennis Sloan, assistant professor of communication and theatre, titled "'That is Not the Way to Do It': Queerness, Race, and Citizenship in Rodgers and Hammerstein" has been published in the New England Theatre Journal 2020.
Deborah Douglas, Eugene S. Pulliam distinguished visiting professor of journalism, was interviewed by CCGTN for a video titled "How black activists helped bring out more voters in the 2020 U.S. presidential election" Nov. 25.
History professor Nahyan Fancy will speak Dec. 7 about reason and revelation in Islam at the Bayan Islamic Graduate School at the University of California, Berkley, Center for Middle Eastern Studies.
Jeff McCall, communication and theatre professor, was quoted by Mediaite in "Newsmax: Friend or Looming Foe to Conservatives?" Nov. 24 and by Fox News in "Critics call out revolving door of ex-pundits jumping from liberal networks to Biden administration" Nov. 23. The Hill ran an opinion piece by McCall titled "Fox News Channel confronts criticism from right-of-center viewers" Nov. 17.
Emmitt Y. Riley, assistant professor of African studies, participated Dec. 4 in an episode of the radio program "The Critical Hour" in which he discussed a 46-minute video in which President Trump alleged voter fraud in last month's election.
Whether we are writing about the intellectual challenge of our classrooms, a campus life that builds leadership, incredible faculty achievements or the seemingly endless stories of alumni success, we think DePauw has some fun stories to tell.

Need to be connected to a faculty expert or have questions about what's happening on campus? Connect with us here.

101 E. Seminary St.

Greencastle, IN, 46135-0037

(765) 658-4286