Faculty and staff news roundup - Dec. 7, 2021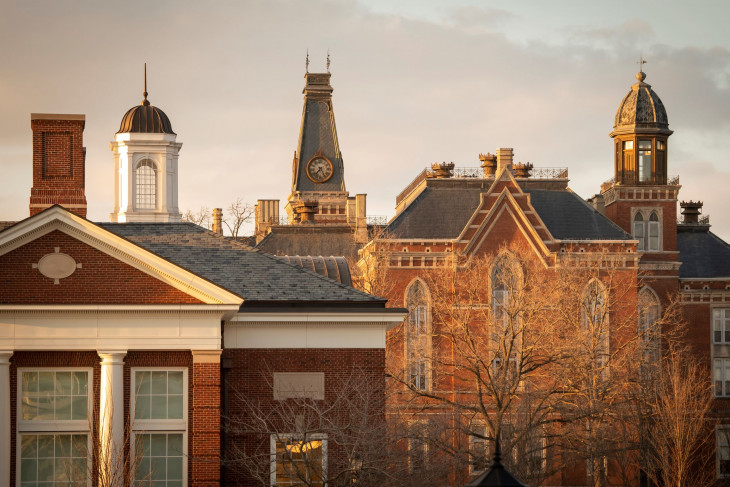 President Lori S. White, a member of the Academic Leaders Task Force on Campus Free Expression, participated in an online conference Nov. 30 in which the task force released its report. She was quoted Nov. 30 by Higher Ed Dive in "College officials and pundits say free expression is under siege. How can institutions respond?; Dec. 1 by Inside Higher Education in "A 'Roadmap' for Campus Speech/Task force report argues that free inquiry and inclusion are twin values, if campus groups all work to make them so;" and Dec. 2 in the Banner Graphic in "White, task force release report on campus free expression;" and mentioned by University Business in "How a new Roadmap for colleges on civil dialogue can drive free expression.
Emmitt Riley, associate professor of Africana studies and political science, was interviewed by the Washington Post for its Dec. 6 story, "Advocates push nationwide movement for land return to Blacks after victory in California."
Tim Good, professor of communication and theatre, presented at the American Society for Theatre Research on his research project "New Repetitions: Toward an Intersectional Rehearsal Pedagogy -- Tech/Design." in San Diego.
Adam Liebman, assistant professor of anthropology and sociology, was interviewed about the illegal waste trade in a podcast titled "Plastic: Capitalistic?"
Jeff McCall, communications professor, was quoted Dec. 6 by KTHR radio in "Conservatives Reject Proposal for Government to Subsidize News Outlets."
Whether we are writing about the intellectual challenge of our classrooms, a campus life that builds leadership, incredible faculty achievements or the seemingly endless stories of alumni success, we think DePauw has some fun stories to tell.

101 E. Seminary St.
Greencastle, IN, 46135-0037
(765) 658-4416

News and Media