Faculty and staff news roundup - March 16, 2021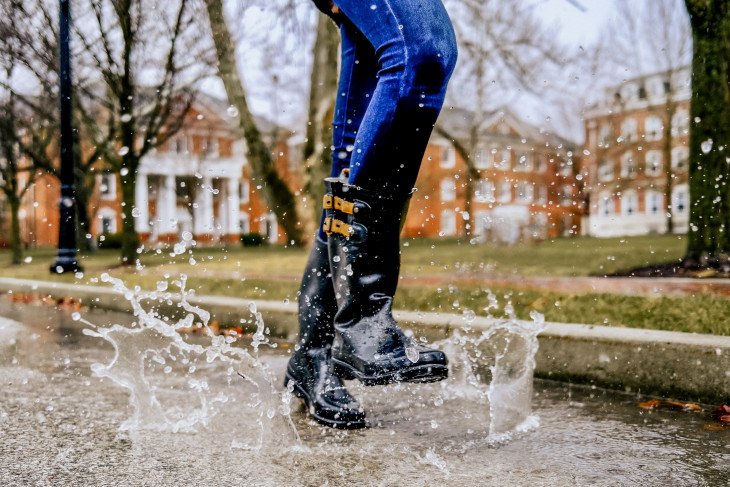 A book written by Paul Michael Johnson, associate professor of Hispanic studies, director of Hispanic studies and coordinator of world literature studies, and titled "Affective Geographies: Cervantes, Emotion, and the Literary Mediterranean" has been published by University of Toronto Press.
Rebecca Schindler, the Edwin L. Minar professor of classical studies, was interviewed by La Voce, an Italian publication, for a story about the archaeological excavation of a Roman villa in Castiglione del Lago and the COVID-induced hiatus last summer.
"Arrested by the Stillness," an essay by Samuel Autman, associate professor of English, has been posted by Next Indiana Campfires, a project of Indiana Humanities that pairs nature and literature to ignite conversations about Indiana's future.
Derek Ford, assistant professor of education studies, wrote a review of Prudence Chamberlain's book, "The Feminist Fourth Wave: Affective Temporality," that was published March 10 in Postdigital Science and Education. He is co-editor of the book series "Radical Philosophy and Education."
Deborah Douglas, Eugene S. Pulliam distinguished visiting professor of journalism, was a guest on a CGTN America conversation marking the anniversary of Breonna Taylor's death.
Deedie Dowdle, vice president of communication and marketing, was the guest on the March 9 episode of The Higher Ed Marketer podcast, "Creating an Adaptable Brand Promise in the Age of Social Media, on which she spoke about DePauw's "Gold Within" brand.
Veronica Pejril, director of Faculty Instructional Technology Support, coordinator of the Music Instructional Technology Center and an adjunct assistant professor of music, will participate in a live Facebook conversation about Women's History Month. The event, hosted by the Indiana Democratic Party, is scheduled for 6:30 p.m. today. Pejril is a member of the Greencastle City Council.
Whether we are writing about the intellectual challenge of our classrooms, a campus life that builds leadership, incredible faculty achievements or the seemingly endless stories of alumni success, we think DePauw has some fun stories to tell.

101 E. Seminary St.
Greencastle, IN, 46135-0037
(765) 658-4416

News and Media