Faculty and staff news roundup - March 2, 2021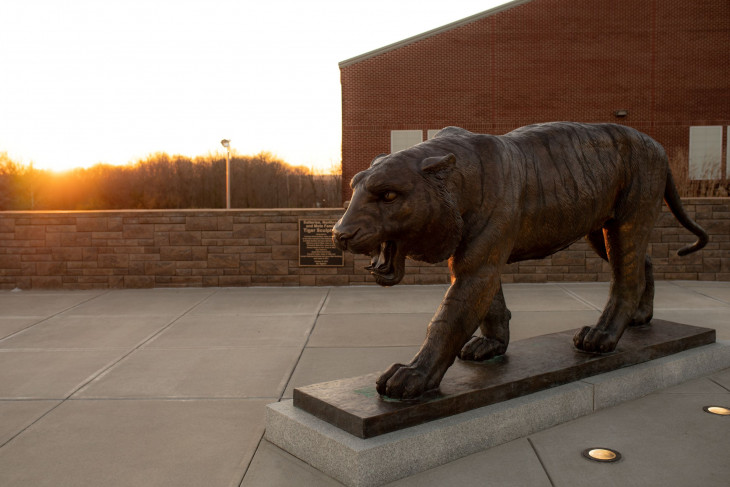 Angela Castañeda, anthropology professor, is the co-author of an article, "Practising Intimate Labour: Birth Doulas Respond during COVID-19," which was recently published in the journal Anthropology in Action.
Seth Friedman, associate professor of communication and theatre and director of the Film Studies Program, is the author of a peer-reviewed article, "Beyond the Infinite Interpretations: The Reception of 2001: A Space Odyssey and the Reframing of Stanley Kubrick's Authorial Reputation," which appeared in the journal Film History.
Seonguk Kim, assistant mathematics professor, wrote a chapter titled "Solutions of Gross-Pitaevskii Equation with Periodic Potential in Dimension Two" for the book, "Analysis as a Tool in Mathematical Physics." He also is the co-author of a peer-reviewed article, "Global Dynamics of the Stochastic Shadow Gierer-Meinhardt System with Robin Boundary Condition," which appeared in the Journal of Applied Analysis and Computation.
Rebecca Upton, professor of sociology and anthropology and co-director of the Global Health Program, is the author of a chapter titled "Global Health at the Local Level: Innovative Approaches for Preventing HIV/AIDS Among Adolescent Girls in Botswana – Evidence from an Evaluation Study on Percpetions of Cross Generational Sex and Edu-tainment Strategies," which appears in "Reinventing and Reinvesting in the Local for Our Common Good." She also is the author of the peer-reviewed article, "Pink Permits and Reproductive Products: Transnational Fertility Migrants and the Invisible Impacts of COVID-19," which appeared in Medical Anthropology Quarterly. Upton, who spoke Nov. 19 at the African Studies Association's annual meeting on the topic "Infertility Makes You Invisible (Especially in a Pandemic): COVID-19 and the Impact of Transnational Fertility Migration," was awarded a J. William Fulbright U.S. Scholar Lecturing/Research fellowship at the University of Botswana Centre for the Study of HIV/AIDS, which was postponed because of COVID-19.
Jeff McCall, communications professor, was quoted Feb. 24 by Fox News in "Cuomo brothers continue to embarrass CNN as network's most-watched host can't cover governor's scandals."
Emmitt Riley, assistant professor of Africana studies, participated Feb. 27 in an episode of the radio program "The Critical Hour" in which he discussed domestic politics.
Nahyan Fancy, professor of Middle East/comparative history, is the author of a peer-reviewed article, "Verification and Utility in the Arabic Commentaries on the Canon of Medicine: Examples from the Works of Fakhr al-Dīn al-Rāzī (d. 1210) and Ibn al-Nafīs (d. 1288)," which appeared in the Journal of the History of Medicine and Allied Sciences.
Whether we are writing about the intellectual challenge of our classrooms, a campus life that builds leadership, incredible faculty achievements or the seemingly endless stories of alumni success, we think DePauw has some fun stories to tell.

101 E. Seminary St.
Greencastle, IN, 46135-0037
(765) 658-4416

News and Media