Faculty and staff news roundup - May 25, 2021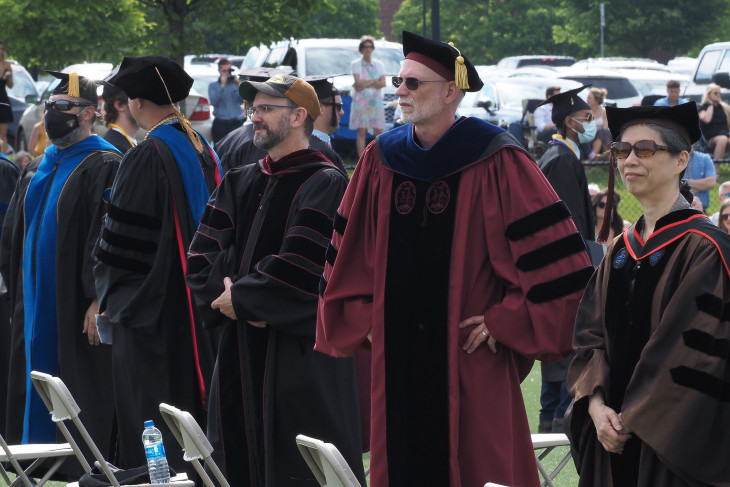 Pedar Foss, professor of classical studies, was interviewed for "Roman-era skeleton found near Mount Vesuvius may be from famous rescue mission," an article posted May 19 on the Life Science website.
Paul Michael Johnson, associate professor of Hispanic studies, director of Hispanic studies and coordinator of world literature studies, was an invited respondent at a symposium on "Sound Politics: Somatics and Semantics in the Early Modern World" at the University of Southern California's Early Modern Studies Institute May 8.
Deborah Douglas, Eugene S. Pulliam distinguished visiting professor of journalism, is the co-author of a story in The Guardian, "One year on, how George Floyd's murder has changed the world," published online May 22.
Jeff McCall, communications professor, was quoted May 22 by Fox News in "CNN's handling of Chris Cuomo's media scandal panned by experts: 'Miserable job' that deceived viewers."
Whether we are writing about the intellectual challenge of our classrooms, a campus life that builds leadership, incredible faculty achievements or the seemingly endless stories of alumni success, we think DePauw has some fun stories to tell.

101 E. Seminary St.
Greencastle, IN, 46135-0037
(765) 658-4416

News and Media