Faculty and staff news roundup - Nov. 23, 2021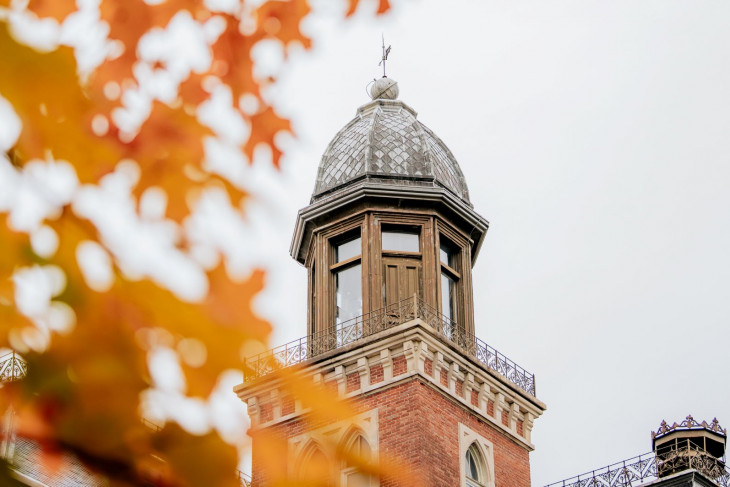 President Lori S. White will be a panelist with two other private college presidents for the Dec. 14 luncheon of the Economic Club of Indiana.
Natalia Vargas Márquez, assistant professor of art and art history, wrote an article, "The Pervasive Nature of Colonialism, and Our Disciplinary Attachment to It," which was published in the fall issue of Panorama, the journal of the Association of Historians of American Art.
Alessandro Morosin, assistant professor of sociology, was a guest on the podcast, "Dialogues with the Faculty," Nov. 17.
Jeff McCall, communications professor, was quoted Nov. 21 by The Epoch Times in "Misinformation About Kyle Rittenhouse Case Floods Social Media, TV Networks."
Nahyan Fancy, professor of Middle East/comparative history, organized a workshop called "Medicine, Magic and Healing" at University of Exeter, through the Institute of Arab and Islamic Studies in his capacity as the al-Qasimi visiting professor of Islamic studies. The workshop will take place Nov. 29-30. He will present a paper, "Commentaries and the Emergence of non-Galenic, non-Avicennan Medical Theories," that draws material from a book on which he is working during his time at Exeter.
Diana Borse '21, an intern at the DePauw Nature Park, was named Young Leader of the Year for her work in sustainability in Greencastle.
Whether we are writing about the intellectual challenge of our classrooms, a campus life that builds leadership, incredible faculty achievements or the seemingly endless stories of alumni success, we think DePauw has some fun stories to tell.

101 E. Seminary St.
Greencastle, IN, 46135-0037
(765) 658-4416

News and Media