Faculty and staff news roundup - Nov. 30, 2020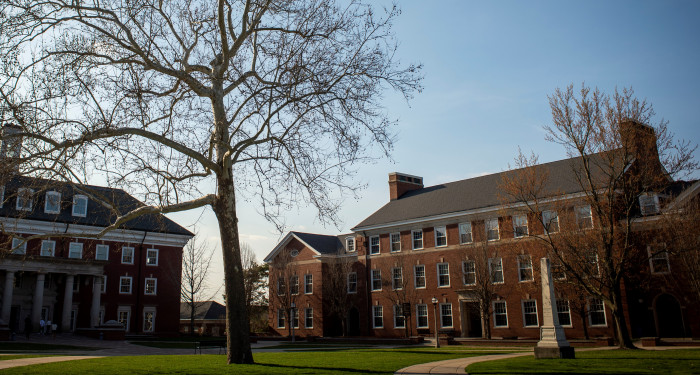 "I Can't Breathe: Assessing the Role of Racial Resentment and Racial Prejudice in Whites' Feelings toward Black Lives Matter," an article by Emmitt Y. Riley, assistant professor of Africana studies, and Clarissa Peterson, professor of political science, was published Nov. 20 in the National Review of Black Politics.
Riley also lectured Nov. 19 at the University of Tennessee at Chattanooga about the impact of the 2020 presidential election on Black politics, democracy and the quest for Black liberation.
"The Norton Guide to Teaching Music History," edited by C. Matthew Balensuela, professor of music, was awarded the 2020 Teaching Award Nov. 9 from the American Musicological Society, which is given to an innovative work in teaching music history and music appreciation.
Deborah Douglas, Eugene S. Pulliam distinguished visiting professor of journalism, was among the winners Nov. 12 of the Gerald Loeb Award for local reporting. She and four colleagues at ProPublica/ MLK50: Justice through Journalism won for their series called "Profiting From the Poor," which resulted in millions of dollars of medical debt being cancelled.
Dave Berque, vice president for academic affairs, was on a panel Nov. 7 about "academic strategies for the COVID-19 era and beyond," which was part of the Council on Independent Colleges' 2020 Institute for Chief Academic Officers and Academic Team Members.
Jeff McCall, communication and theatre professor, was quoted by Newsweek Nov. 10 in "What Does Fox News Do Now? Schism With Trump Supporters Over Election Coverage Points to Network's Future" and in "Small networks boosted as Trump supporters reject Fox" Nov. 18 by Philadelphia News.
Whether we are writing about the intellectual challenge of our classrooms, a campus life that builds leadership, incredible faculty achievements or the seemingly endless stories of alumni success, we think DePauw has some fun stories to tell.

101 E. Seminary St.
Greencastle, IN, 46135-0037
(765) 658-4416

News and Media