Faculty and staff news roundup - Nov. 9, 2020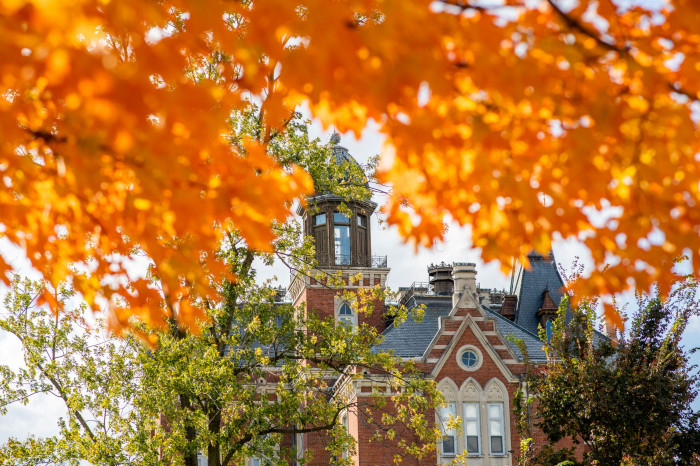 History professor David Gellman was quoted Nov. 9 by Courthouse News Service in "Trump Presidency Was Brief, but Legacy Will Stretch Farther."
Deborah Douglas, Eugene S. Pulliam distinguished visiting professor of journalism, wrote an opinion piece titled "Why Kamala Harris Becoming Vice President is Such a Historical Landmark" for BET Nov. 8 and co-authored "'Madam Vice President': Kamala Harris Makes History" for Ms. Nov. 6.
Jeff McCall, communication and theatre professor, wrote an opinion piece for The Hill, "News media's underperformance a drag on the electoral process," Nov. 5. He was quoted Nov. 7 by AFP in "Is Rupert Murdoch dumping Trump?"
"My Mother's Tongue," an essay by Samuel Autman, associate professor of English, is included in the book "The Best of Brevity: 20 Groundbreaking Years of Flash Nonfiction," which is set to be published Nov. 17.
Whether we are writing about the intellectual challenge of our classrooms, a campus life that builds leadership, incredible faculty achievements or the seemingly endless stories of alumni success, we think DePauw has some fun stories to tell.

101 E. Seminary St.
Greencastle, IN, 46135-0037
(765) 658-4416

News and Media