Faculty and staff news roundup - Oct. 19, 2021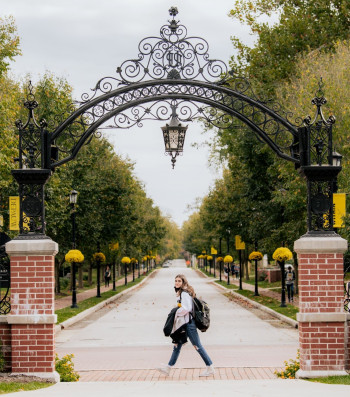 "The Case of Arbogast: Image and Identity in a Swiss Gothic Parish Church," an article by Lyle Dechant, art and art history instructor, is included in "Towards an Art History of the Parish Church, 1200–1399," published by the Courtauld Institute of London.
Mandy Brookins, associate dean of experiential learning and director of off-campus programs, made two presentations Oct. 7 and 12 about DePauw's model of integrated career development and study abroad advising during the NAFSA: Association of International Educators all-region summit. Nearly 100 career and international education professionals attended her sessions.
Jeff McCall, communications professor, was quoted Oct. 16 by Fox News in "Liberal media turns on progressive NBA star Kyrie Irving for breaking rank with left on vaccine mandates" and Oct. 15 in "Big Tech, media suppression of Hunter Biden laptop story lingers a year later: 'Looks even worse now.'"
Whether we are writing about the intellectual challenge of our classrooms, a campus life that builds leadership, incredible faculty achievements or the seemingly endless stories of alumni success, we think DePauw has some fun stories to tell.

101 E. Seminary St.
Greencastle, IN, 46135-0037
(765) 658-4416

News and Media