Faculty and staff news roundup – Jan. 13, 2021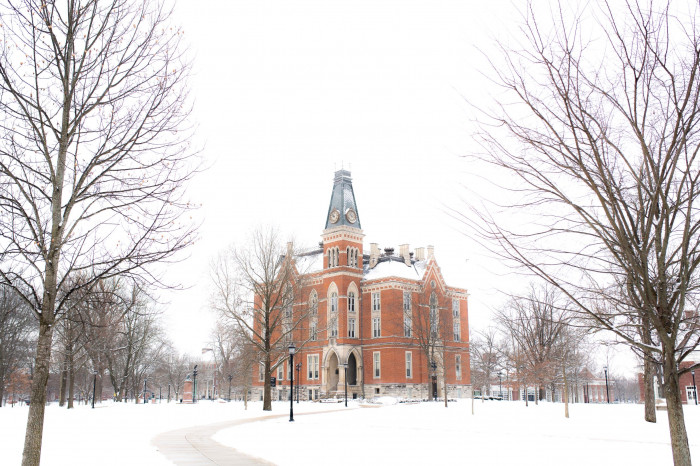 An opera scene directed by Kerry Jennings, voice area coordinator, opera director and associate professor of music, won first place in the 2021 National Opera Association's Collegiate Opera Scene Competition. Students Amalia Crevani '21 and Bryce Taylor '22 recorded the scene from "The Ballad of Baby Doe" at their homes with accompaniment tracks made by pianists Amanda Hopson and Laura Brumbaugh. Productions director Steven Linville edited the video.  
Mandy Brookins, associate dean of experiential learning and director of off-campus programs, has been selected to participate in a leadership academy of NAFSA: Association of International Educators, which has 10,000 members in more than 150 countries. The academy is an intensive, yearlong program designed to expand and deepen knowledge and engagement with the international education community and expand opportunities to serve as a leader in the field of global learning.
The Journal of Fasti Online has published "Report on the Excavations of the Gioiella-Vaiano Villa 2016-2019," a peer-reviewed article written by Rebecca Schindler, the Edwin L. Minar professor of classical studies; Pedar Foss, classical studies professor; and two collaborators.
English professor Eugene Gloria, the John Rabb Emison professor of creative and performing arts, has published new poems from his faculty fellowship project on MiGoZine.
Communications professor Jeff McCall was quoted by Fox News Jan. 7 in "Coverage of Capitol protests by mainstream media called out, compared to months of anti-police violence."
Whether we are writing about the intellectual challenge of our classrooms, a campus life that builds leadership, incredible faculty achievements or the seemingly endless stories of alumni success, we think DePauw has some fun stories to tell.

101 E. Seminary St.
Greencastle, IN, 46135-0037
(765) 658-4416

News and Media