Faculty approves new academic programs in business, film and media arts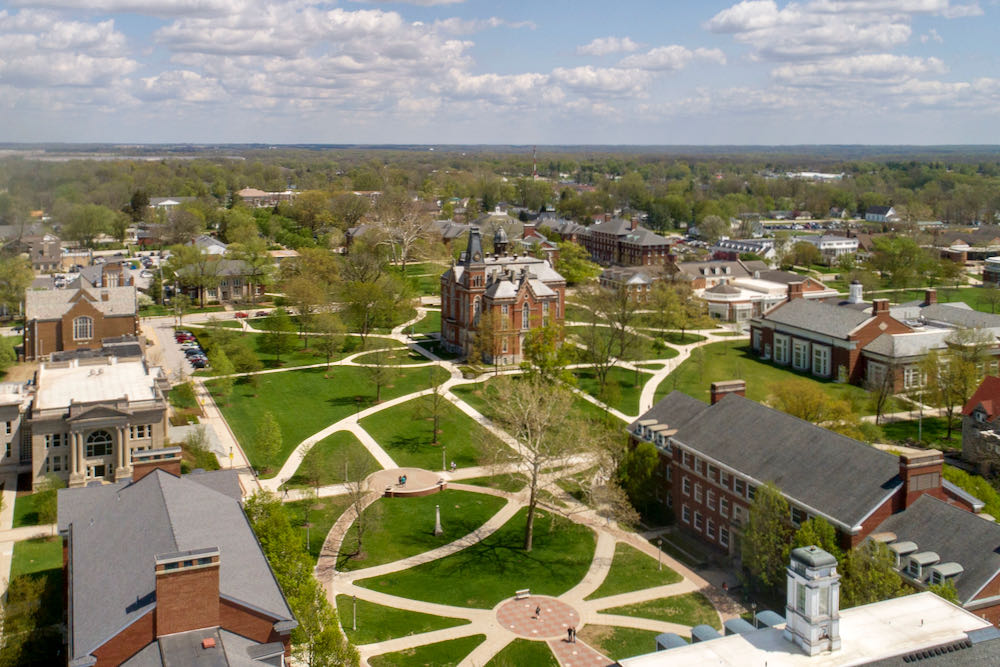 The DePauw University faculty has approved four new academic programs as part of the university's academic renewal goal in its DePauw Bold & Gold 2027 strategic plan.
Majors in Business Analytics and Finance were created, as were a minor in Entrepreneurship and a major and a minor in Film and Media Arts.
Ultimately, the new business-related programs, coupled with existing programs, will be part of DePauw's School of Business and Leadership, which will launch in fall 2023. The new Film and Media Arts programs, replacing the current Film Studies major and minor, will be part of the new Creative School that will launch in fall 2024.
"Faculty members were involved in developing the strategic plan that called for the new School of Business and Leadership, and now the faculty as a whole has approved programs that will make that school a reality," President Lori S. White said. "I am appreciative of the interdisciplinary collaboration among faculty members from different disciplines in the development of these new exciting programs that will strengthen DePauw's academic offerings and firmly establish DePauw as a leading university in the 21st century."
Here are some details about the new programs:
Business Analytics: This interdisciplinary field draws on a range of perspectives and skills, including statistical analysis, computer-based models, information technology, ethical reasoning and business operations. Students who major in business analytics will learn how to support decision-makers with data, information and predictions about possible outcomes of the choices they face.
Finance: Students who major in Finance will acquire an understanding of finance through an interdisciplinary approach, drawing on statistics, economics, mathematics, accounting and more. They will learn to be discerning and thoughtful about the impacts of their decisions or the impacts of the institutions they represent.
Entrepreneurship: Students who complete a minor in Entrepreneurship – regardless of their major – will be equipped with the foundational knowledge and skills to start and operate a startup/small business. People from a variety of backgrounds start businesses, so entrepreneurship is an interdisciplinary field and this new minor will complement any major.
Film and Media Arts: This program will educate students by exposing them to artistic creation and collaboration and the critical study of film, television and new media. Like its precursor, Film Studies, this program is interdisciplinary, with faculty and courses from a variety of disciplines.
With the addition to these new programs, the School of Business and Leadership will offer:
Majors:
Actuarial Science
Business Analytics
Economics
Finance
Minors:
Accounting and Finance for Decision-Making
Business Administration
Economics
Entrepreneurship
International Business
Whether we are writing about the intellectual challenge of our classrooms, a campus life that builds leadership, incredible faculty achievements or the seemingly endless stories of alumni success, we think DePauw has some fun stories to tell.

News media: For help with a story, contact:

Sarah Steinkamp, Vice President for Communications and Marketing and Chief of Staff.
sarahsteinkamp@depauw.edu.