Four DePauw juniors named Gilman scholars to study abroad
All four DePauw juniors who applied for assistance from the U.S. State Department to study abroad have been recognized, with one winning a Benjamin A. Gilman International Scholarship and the other three named alternates eligible for funding if it becomes available.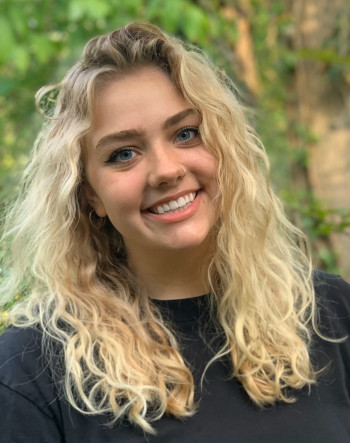 Abigail Cook '22 was awarded a scholarship from Gilman program, which was established in 2001 to enable students with financial need to study abroad.
The alternates, who will receive funding if other awardees decline their awards, are Ja'el Thomas '22; Kimberly Bello-Rosas '22; and Anna Chinni '22.
"The Gilman award has made study abroad a reality for many DePauw students over the years," said Mandy Brookins, associate dean of experiential learning and director of off-campus programs. "Our students are uniquely skilled at telling their stories and communicating how awards such as Gilman will help them access these critical experiential learning opportunities."
Cook, an environmental chemistry interdisciplinary major from Evansville, Indiana, said by email that she plans to study abroad next fall with the School for Field Studies in Patagonia, Chile, which will enable her to conduct research, "the most intriguing aspect of the program to me."
"What better way to learn about the geology of Torres Del Paine National Park than in the mountains themselves?" she said. "I am looking forward to learning about national phenomena that I can witness firsthand. This is a rather non-traditional study-abroad experience, and that's why I chose it."
Cook is an honor scholar, an environmental fellow and a participant in the Information Technology Associates Program. She also is the media director for the Sustainability Leadership Program.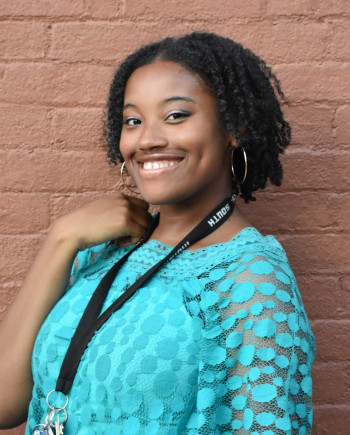 Thomas, a Bonner scholar from Georgia who double majors in communications and Hispanic studies, said she hopes to go to Madrid, Spain, in the fall.
"I hope the pandemic won't affect my trip, but we'll see," she said by email. "Right now, Madrid has a high travel advisory number, so I'm watching the numbers. I was originally going to do spring semester, but decided not to because of everything with corona. I'm hoping a little time will make it better."
Bello-Rosas '22 is a psychology major from Chicago. Chinni is an honor scholar and lacrosse player from Indianapolis who double majors in psychology and studio art.
(Top photo: Abby Cook; second photo: Ja'el Thomas.)
Reporters' contact: Mary Dieter, marydieter@depauw.edu or 317-809-5417
Whether we are writing about the intellectual challenge of our classrooms, a campus life that builds leadership, incredible faculty achievements or the seemingly endless stories of alumni success, we think DePauw has some fun stories to tell.

101 E. Seminary St.
Greencastle, IN, 46135-0037
(765) 658-4416

News and Media