Four DePauw students win Gilman scholarships to study abroad
Four DePauw University students have won scholarships from the U.S. State Department's Benjamin A. Gilman International Scholarship Program, enabling them to study abroad.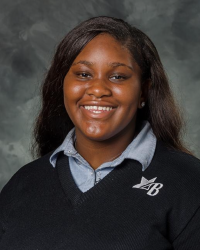 Michell-Lee Graham '24 of Bronx, New York, will study in Grado, Italy, this upcoming summer, taking two courses in elementary Italian and exploring museums and historical sites. She is an honor scholar and Posse scholar.
"Studying abroad will allow me to gain the necessary knowledge and skills to become a constitutional lawyer and a diplomat," said Graham, who majors in philosophy and minors in world literature. "As someone who wishes to one day represent this country as a foreign service officer, being abroad in Italy will allow me to make meaningful cultural connections and to learn more about the way that foreign politics work."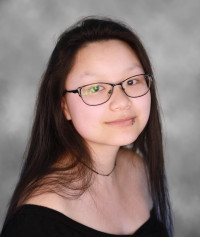 Marie Gurnon '23 of Venice, Florida, will study in Japan next fall. She double majors in English writing and Asian studies.
"I want to study their culture and folklore," she said. "As a writing major, I had found their stories fascinating, especially when it came to horror. I want to learn about the differences and similarities in Japanese storytelling compared to Western storytelling. I also want to strengthen my Japanese and there is no better way to learn than fully immersing oneself in the country."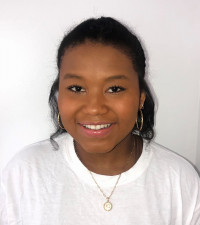 DeCaria Monroe '23 of Columbia, South Carolina, plans to study in Italy this summer.
"I plan to study Italian," she said. "This relates to my career plans because I am majoring in communication and would like to be able to communicate with as many individuals and communities as possible." She minors in sociology.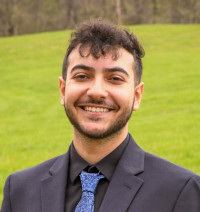 Solomon Alhakeem '23 of Houston, Texas, is the fourth winner, though he plans to defer the award until summer 2023, in advance of his December graduation. Alhakeem, who double majors in music performance and archaeology, hopes to participate in the Trasimeno Archaeology Field Program in Umbria, Italy, which is overseen by Rebecca Schindler and Pedar Foss, both DePauw professors of classical studies.
DePauw's winners are among nearly 3,000 undergraduates from 536 colleges in 49 states, the District of Columbia and Puerto Rico. They will study or intern in 91 countries. Since its inception in 2001, the Gilman program has awarded scholarships to 34,000 students from 1,350 institutions to study in 155 countries.
Whether we are writing about the intellectual challenge of our classrooms, a campus life that builds leadership, incredible faculty achievements or the seemingly endless stories of alumni success, we think DePauw has some fun stories to tell.

News media: For help with a story, contact:

Sarah Steinkamp, Vice President for Communications and Strategy and Chief of Staff.
sarahsteinkamp@depauw.edu.