Four seniors, two underclass students awarded art fellowships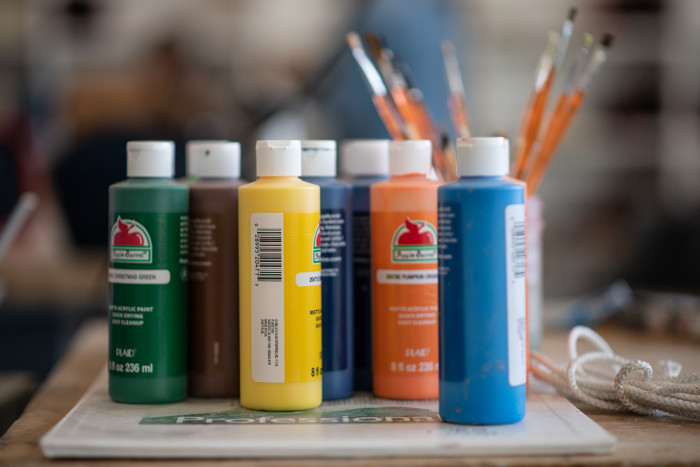 Four DePauw graduating seniors have been awarded Efroymson Bridge-Year Fellowships to continue their art studies at the Richard E. Peeler Art Center next academic year.
Nathalie Gallegos, Konrad Rula, Katherine "Gracie" White and Emma Wittkowski, all members of the Class of 2020, were awarded $15,000 fellowships. Two undergraduate students – Abigail Downs '22 and Hannah Metzger '21 – also were named summer fellows and received $2,500 to pursue their art.
With four bridge-year fellowships, the Efroymson Family Fund once again increased its support of DePauw artists and art historians. The fund had supported two bridge-year fellowships annually until last year, when it increased that number to three. For the 2020-21 academic year, it has increased that number to four and also increased the stipends paid to each fellow.

"It is really a remarkable opportunity to have access to the facilities of Peeler" without the other obligations and responsibilities undergraduates have, said Meredith Brickell, associate professor of art and art history and chair of the department. "It's nearly impossible to get access to facilities like this without paying for them, so to get them and to be paid is actually quite remarkable. As far as the world of artist residencies go, this is a really good one for emerging artists."
The bridge-year fellowships enable young artists to focus almost exclusively on their work, honing their art and, for those interested in graduate studies, enabling them to prepare competitive applications that may garner them a teaching assistantship or another fellowship, she said. They also benefit current students because fellows assist professors in the classrooms and "unofficially are doing a lot of mentoring," Brickell said. "A lot of our students, especially the seniors, ask them a lot of questions. Our students also get to see what a full-time, working artist looks like."
The summer fellowships typically require recipients to complete a project during the summer months but, because of pandemic-imposed cancellations and restrictions, the Efroymson family agreed to allow students to work on their projects during the next academic year, Brickell said.
Whether we are writing about the intellectual challenge of our classrooms, a campus life that builds leadership, incredible faculty achievements or the seemingly endless stories of alumni success, we think DePauw has some fun stories to tell.

101 E. Seminary St.
Greencastle, IN, 46135-0037
(765) 658-4416

News and Media