Kantaro Komiya '21 wins top reporting internship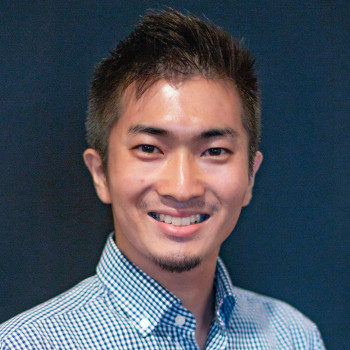 Kantaro Komiya '21, an economics major and media fellow at DePauw, is one of 78 undergraduate and graduate students chosen to be trained and work in internships at media organizations through the Dow Jones News Fund.
Komiya is one of 17 business reporters who will be trained by Paul Glader, associate professor at The King's College and an award-winning former Wall Street Journal reporter.
"Journalism has been my dream job since the age of 10," when he joined a volunteer team of children who reported for a Japanese newspaper, said Komiya, who grew up in Tokyo. "Through newsroom internship experiences at Bloomberg News and other outlets in Asia, together with economics study at DePauw, I've been particularly interested in covering global businesses and economies that are so dynamic and interconnected."
He spent the 2019 fall term as an intern at Malaysiakini, an online political news outlet in Malaysia, and summer 2019 as an intern for Bloomberg News in Tokyo. He interned for the first part of summer 2018 at the Japan Times, the largest English-language newspaper in Japan, and then studied a month at the London School of Economics – Peking University in Beijing.
Komiya, who won a journalism award, the Stan Swinton Fellowship, from the Overseas Press Club Foundation in February, will spend the first week of his internship in remote training and then 10 weeks working for a newsroom. The news fund has not yet announced the interns' assignments and, because of the COVID-19 pandemic, all Dow Jones internships will be conducted remotely.
He said he plans to pitch his own story ideas about his particular interests, startups and emerging markets in Asia.
Komiya said he was 18 when he first considered pursing higher education in the United States.
"As an aspiring international journalist, I sought higher education in the U.S. where basically the world's best journalism thrives in terms of its history, size and innovation," he said. "Since I was looking for a hybrid environment that has both intense liberal arts academics and practical courses to learn journalism, DePauw's Media Fellows program stood out as a perfect fit for me."
Whether we are writing about the intellectual challenge of our classrooms, a campus life that builds leadership, incredible faculty achievements or the seemingly endless stories of alumni success, we think DePauw has some fun stories to tell.

101 E. Seminary St.
Greencastle, IN, 46135-0037
(765) 658-4416

News and Media