Kara Endsley Vines '92 has made a career in philanthropy. She works as a fundraising consultant, so she thoroughly understands the importance of charitable giving. She personally gives to The Fund for DePauw and the university's Inclusive Excellence Initiative.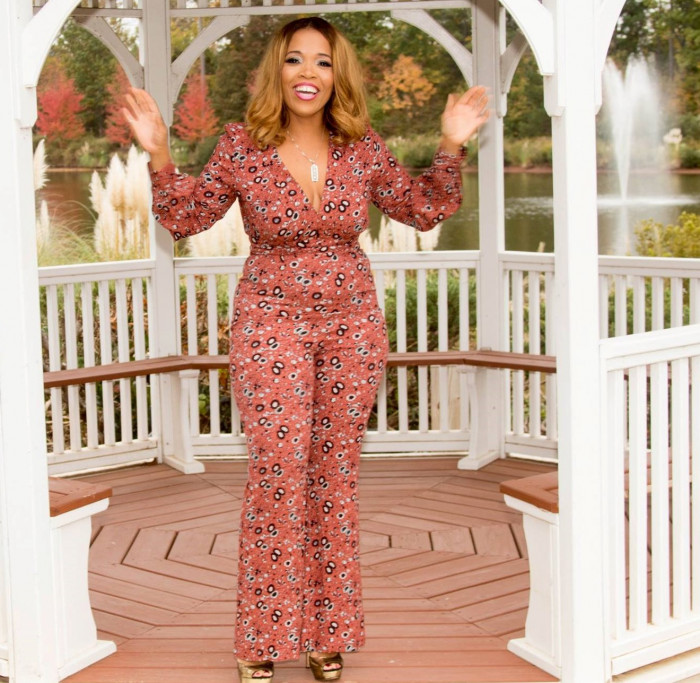 Vines, who graduated from Park Tudor High School in Indianapolis, had a knack for leadership that was recognized by faculty, staff and peers at DePauw, where she volunteered as a host for the Admission office and worked in the S Center tutoring peers in their oral communication and presentation skills.
While leadership seemed to come naturally to her, such was not the case for her chosen academic pathway in international business. "I took my first economics class," Vines said, "and that changed my mind very quickly. The class was so over my head, they could have been speaking Russian. I ended up withdrawing and started taking political science classes instead."
Vines loved her political science classes so much that she majored in the field and even considered pursuing a law degree. But by the time she finished her undergraduate degree, she said she "never wanted to see another blue book. I was exhausted and being one of the few people of color on campus had been a lot of added pressure in many ways."
Still, Vines said her DePauw experience was overall a positive one. Her leadership experiences on campus include co-founding the DePauw Gospel Choir (now known as Exalt! Gospel Choir) along with fellow student Gerald Curley '93 and chartering Pi Lambda Chapter, Alpha Kappa Alpha Sorority, Incorporated on campus. Being a charter member of Pi Lambda Chapter included many opportunities to speak with then-president Robert G. Bottoms, as well as the Panhellenic Council and trustees. She thanks DePauw admission counselor Charles Richardson for introducing her to Curley and planting the seed for the gospel choir.
Vines credits another admission counselor, Morris Price, for introducing her to fundraising as a career path. "About four years after graduation, I got a call from Morris saying he had an opportunity at DePauw with my name all over it," she said. "I traveled to Greencastle and met with the entire advancement team from the vice president all the way to the administrative assistant, and I became the first person of color to work in the development office on campus. So I give credit to DePauw for introducing me to this world of philanthropy.
"Once I started in philanthropy," Vines said, "I haven't looked back." She has worked for United Way, an HBCU in North Carolina and the American Heart Association; has consulted with large and small nonprofits across the country; and done grant work with the federal government.
"People often think that there is one facet of philanthropy," she said, "but you can work in grant writing, corporate and foundation relations, gift planning, stewardship or annual giving."
Vines is happy to continue supporting DePauw, specifically through unrestricted giving to The Fund for DePauw and supporting the CDI together with her AKA sorority sisters. "I want to leave a legacy and pave the way for other first-generation college students as well as underserved students to have access to a quality education. If it wasn't for financial assistance, there's no way that I could have attended DePauw," she said.
Kara lives in Morrisville, NC with her husband Houston Vines.
Whether we are writing about the intellectual challenge of our classrooms, a campus life that builds leadership, incredible faculty achievements or the seemingly endless stories of alumni success, we think DePauw has some fun stories to tell.

News media: For help with a story, contact:

Sarah Steinkamp, Vice President for Communications and Strategy and Chief of Staff.
sarahsteinkamp@depauw.edu.