Leaders the World Needs
is a regular feature of DePauw Magazine, which is published three times a year.
As students at DePauw, neither Brian Dixon '01 nor Brian Gau '96 anticipated working in the consequential jobs they hold now. And they certainly didn't expect to be entangled in the most monumental global health crisis in a century.
But these scientists, with their dissimilar expertise and disparate roles, are both deeply involved in the battle against COVID-19.
As the director of public health informatics at the Regenstrief Institute and the Indiana University Richard M. Fairbank School of Public Health, Dixon developed the first comprehensive informational dashboard in the country and provides data about trends to Indiana political and public health leaders as they seek to manage the COVID crisis. He was summoned to the Statehouse by Gov. Eric Holcomb and is a frequent source to Indiana news media.
His wife, Kathryn Longer Dixon '03, told him, "'you're a big deal now.' I was like, 'I guess I kind of am.' I was not expecting that to happen."
As a principal scientist and a protein mass spectrometrist at Pfizer Inc., Gau worked on the COVID-19 vaccine approved by the Food and Drug Administration for emergency use. 
"I had dreams," Gau said, "but not this big."
•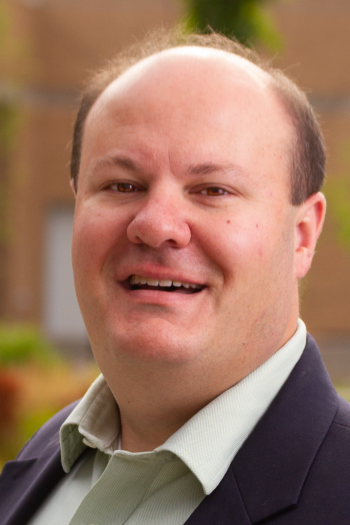 Dixon has worked almost 20 years at Regenstrief, which functions as a think tank for public health leaders and "increasingly play(s) a critical role in providing both data and data analysis for our partners." When Regenstrief launched its dashboard, "no one else was doing that," he said. "(Johns) Hopkins had their dashboard first, but they were showing globally where cases were, but not hospitalizations and what populations and subpopulations were being impacted most by this virus.
"It's the first one of its kind, especially at the state level, and it's really the first of its kind to look at data from multiple hospitals, multiple health care systems, across a community."
The dashboard became the envy of other states, and a number of leaders contacted Dixon in the hope of replicating it. One even tried to hire him to build that state's dashboard, but he said, "I've got enough on my plate."
Indiana news media took notice too, and have regularly interviewed him for stories about the virus's progression. As a result, Regenstrief has become a household name, Dixon said, and "people now know what we do and what we are."
He admits that such attention from the news media and the governor was nerve-wracking at first, but it's a role that he savors for his institute. For the second time in the institute's 50-year history, its value to the state is being noticed, he said. The first time was in 1972, when Regenstrief "put Indiana on the map as a leader in health information technology" when it developed the electronic medical record.
He also admits that it can be frustrating when he offers his best advice to decision-makers, only to have them reject it. "Of course, they have to deal with the politics," he said. And COVID-19 and its attendant mask-wearing have been particularly political – more so than any other health issue since, perhaps, seat belt laws were enacted, Dixon said.
"I just try to be there to provide the objective truth, provide scientific input into that decision-making process," he said.
Dixon, who has a master's degree in public administration and a doctorate in health informatics, had planned to be a dentist but a first-year computer science course at DePauw turned his head. He said he feels as if he has been preparing his whole life for the COVID pandemic.
"While I would not have predicted it, I do think that all of the various training that I've had prepared me well to respond quickly to what Indiana needed in the crisis," he said. "And so for that, I was thankful that we were in the right place at the right time to step up and assist."
•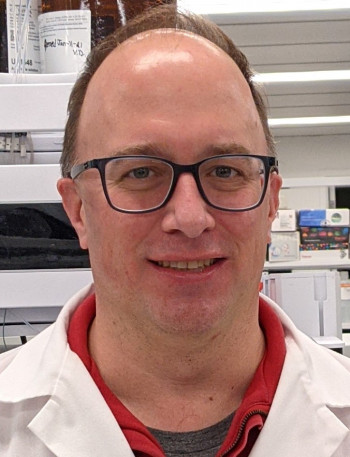 Gau works in Pfizer's biopharmaceutical sciences division, which manufactures sufficient quantities of promising drugs for clinical trials and compiles material to be filed with drug regulatory agencies worldwide. He was involved in those functions for the COVID vaccine that Pfizer and its partner BioNTech developed "in six months. To understate: That's an unusually short time for such work."
Gau was working on a project involving modified DNA when he was reassigned to work on the COVID vaccine, which is messenger RNA-based. "We needed to leverage what expertise we had," he said. "In my case, I was gaining experience with mass spectrometry of oligonucleotides – DNA and RNA – with this other project. Serendipitous. A career in sciences requires a commitment to continuous learning; this has never been truer for me than in 2020."
When the vaccine first showed promise – that announcement was made July 1 – Gau said he felt "excitement but with a lot of trepidation about how much work was before us. … We did not celebrate but put our heads down and kept pushing.
"And I felt gratitude; so many other people were out of work, and here I was working on a project that just might change everything."
When the FDA gave the vaccine emergency-use approval Dec. 12, "my reaction … was pride. And some embarrassment," he said. "So many people have worked on this, so many people have sacrificed to let us work on this. So when somebody on Facebook calls you a hero, it just doesn't feel quite right."
Gau, who has a doctorate in chemistry, said that, while at DePauw, he doubled majored in chemistry and physics and planned to be a scientist. But "I did not have a master plan, and my career shows it. … It is an important message: You don't have to have everything figured out at 18 – or at 22. My career underscores the benefit of liberal arts education. I've been able to pivot and pursue varied scientific interests because I never pigeon-holed myself … and because I was taught to think independently and critically."
Working on the COVID vaccine has been the highlight of his career, "so far," he said. "I've always been motivated by doing science, the day-to-day focus on projects and studies. … I have not been as motivated by the long-term outcomes or even long-term goals.
"But this is the first time where long-term outcomes have been palpable, and of interest to people who are not my colleagues. It matters, and I finally get it."
DePauw Magazine
Spring 2021
A GATHERING PLACE FOR STORYTELLING ABOUT DEPAUW UNIVERSITY
Whether we are writing about the intellectual challenge of our classrooms, a campus life that builds leadership, incredible faculty achievements or the seemingly endless stories of alumni success, we think DePauw has some fun stories to tell.

101 E. Seminary St.
Greencastle, IN, 46135-0037
(765) 658-4416

News and Media