Expert in entrepreneurship named interim dean of School of Music
David Cutler, a distinguished professor of entrepreneurship and innovation at the University of South Carolina's School of Music, has been named the interim dean of DePauw University's School of Music for the 2022-23 academic year, effective July 1.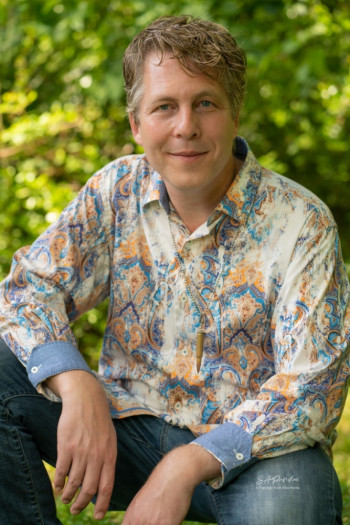 Cutler has taught in South Carolina's school since 2012, focused on cultivating an entrepreneurial culture. He previously taught at Duquesne University and was a visiting professor at the Indiana University School of Music, where he earned his doctoral degree. He also was program director for the Pittsburgh Symphony Orchestra's Audience of the Future project and director of composition at Brevard Music Center in North Carolina.
Cutler is the author of "The Savvy Musician" and "The Savvy Music Teacher," books that provide tools that enable artists to amplify their income, impact and innovation. He contributed to the 2017 textbook, "The 21CM Introduction to Music Entrepreneurship," written by Mark Rabideau, who at the time was director of DePauw's 21st Century Musician Initiative.
"Dr. Cutler has long maintained that musicians need to hone not only their art but also their entrepreneurial skills to compete in the musical arts," said Dave Berque, vice president for academic affairs. "His practical approach to music – combining the beauty of the art with business savvy – enables him to slip seamlessly into the interim dean's position at DePauw, where we broadly train young musicians to confidently seek professional opportunities."
Said Cutler: "DePauw has a well-earned reputation as a visionary leader in music in higher education. I couldn't be more excited to collaborate with this team, building upon historic strengths and evolving unparalleled programming like the 21st Century Musician Initiative."
In addition to his doctor of music degree, Cutler holds a master of music in jazz composition and arranging from the Eastman School of Music and a bachelor of music in jazz piano performance from the University of Miami. He spent a year in advanced study in composition and classical piano at Hochschule für Musik in Vienna, Austria.
S. Kay Hoke, who has been the DePauw School of Music's interim dean since July 2020, is retiring.
Whether we are writing about the intellectual challenge of our classrooms, a campus life that builds leadership, incredible faculty achievements or the seemingly endless stories of alumni success, we think DePauw has some fun stories to tell.

101 E. Seminary St.
Greencastle, IN, 46135-0037
(765) 658-4416

News and Media