Old Gold Goblet goes to Cowal; other alums honored by DePauw
Sally Smerz Grooms Cowal '66 has been awarded the Old Gold Goblet, DePauw University's most prestigious alumni award for 2021.
President Lori S. White announced Cowal's honor and several others last evening during a virtual meeting with alumni. The awards typically are presented at Alumni Reunion Weekend. This year's event was cancelled because of COVID-19, so the awards will be made at next year's reunion weekend.
Also honored was Kareem J. Edwards '07, who was given the Young Alumni Reward. Alumni citations were for outstanding professional achievement were given to S. Troy Cummings '96, Wallace J. "J" Nichols '89 and Nichole Nicholson Wilson '99.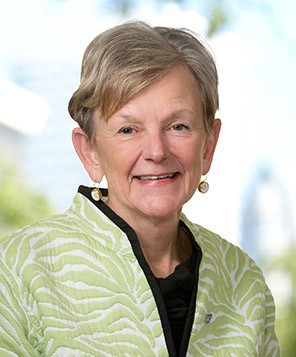 Cowal has been the senior vice president of global cancer control at the American Cancer Society since 2013. She leads the society's advocacy for tobacco control measures and improved access to cancer screen, treatment and pain relief, as well as its collaboration with other organizations, advocates and governments.
She was U.S. ambassador to the Republic of Trinidad and Tabago under Presidents George H.W. Bush and Bill Clinton. She also was U.S. deputy assistant secretary of state and minister counselor for public affairs at the U.S. embassy in Mexico. Other foreign-service assignments took her to Indiana, Colombia and Israel.
She co-founded the Joint United Nations Programme on HIV/AIDS and was its director of external relations. She also was founder, president and chief executive officer of the Cuba Policy Foundation, a nonprofit that studies the benefits of expanding trade with Cuba, and previously worked for Population Services International.
Cowal, a history major at DePauw, has been a member of the Board of Trustees and Board of Visitors.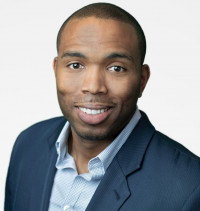 Edwards has been an account executive at Google since April 2018, where he recently received the Gold Award for his efforts to bring equity to Google's employees. He and another DePauw alumnus, Charles Kuykendoll '09, raised $12,000 in an hour to benefit families and businesses affected by the COVID-19 pandemic.
Edwards, who earned an MBA from the University of Michigan, was listed by Crain's Chicago Business as one of "20 in Their 20s" who demonstrate, as Crain's said, "confidence in their own abilities, commitment to social causes and civic issues, entrepreneurial spirit and a willingness to embrace change." His former employer, Bank of America Merrill Lynch, likewise recognized him for volunteerism.
While at DePauw, where he was a Posse scholar, he spent winter terms in service in Brazil and Cameroon; as a volunteer through the Bonner Scholar program, he encouraged leadership and camaraderie while teaching step dancing to juveniles at the Plainfield Correctional Facility and coaching basketball at Greencastle Middle School.
He is the Chicago chapter president of Suit Dreams, a nonprofit founded by his fraternity brother, Jerrell Horton '09, to provide professional attire and personal mentoring to graduating high school seniors of color. He also is a co-founder with Jourdan Sutton '05, a DePauw alumnus and Michigan classmate, of Next Wave in Business, an organization that places black and Latinx students in internships with top companies. He and his wife, Janelle Beckford Edwards '07 recently opened a Chick-fil-A in Chicago.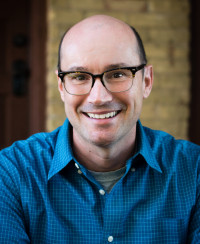 Cummings has written and illustrated more than 40 children's books, including "Can I Be Your Dog?" His illustrations have appeared in newspapers, magazines, greeting cards, board games, jigsaw puzzles, a French opera and on the back of a box of fish sticks. He is a native of Greencastle who, while at DePauw, majored in English and wrote for The DePauw and WGRE.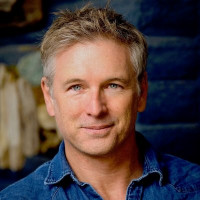 Nichols is a marine biologist and the chief evangelist for water for Buoy Labs. He holds positions in several organizations and conservation networks. He is an entrepreneurial scientist and an explorer with research interests in ocean and aquatic ecosystems, migratory species, marine protected areas, fisheries management and plastic pollution.
Nichols has written more than 200 scientific papers, technical reports, book chapters and articles for popular publications, as well as the book "Blue Mind," the story of water. He has lectured in more than 30 countries and nearly all the states and has been interviewed by hundreds of news outlets, including NPR, BBC, PBS, CNN, MSNBC, National Geographic, Animal Planet, Scientific American, Time and Newsweek. He was the 2010 commencement speaker at DePauw, which awarded him an honorary doctorate in science.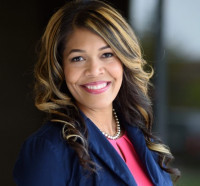 Wilson is Community Health Network's vice president of integrated primary care and ancillary clinical services, a position in which she oversees ambulatory services in primary care, pediatrics, urgent care, occupational health and retail medical clinics. She is a doctorate-level physical therapist and athletic trainer who joined the health care system in 2005 and has been promoted frequently over the years.
She is a graduate of the Stanley K. Lacy Executive Leadership Series and a member of the National Coalition of 100 Black Women, as well as DePauw's Board of Visitors and the presidential transition committee. Modern Healthcare Magazine listed her in its "Top 25 Minority Executives" award program in 2020 and the Indianapolis Business Journal included her in its "Forty under 40" list and honored her with a Women of Influence Award.
Whether we are writing about the intellectual challenge of our classrooms, a campus life that builds leadership, incredible faculty achievements or the seemingly endless stories of alumni success, we think DePauw has some fun stories to tell.

101 E. Seminary St.
Greencastle, IN, 46135-0037
(765) 658-4416

News and Media