Posse alum demonstrates leadership in film world
Chanelle Aponte Pearson '05 has long held the goal of "making radical transformational change" in the lives of individuals and communities.
She has done it in her own life.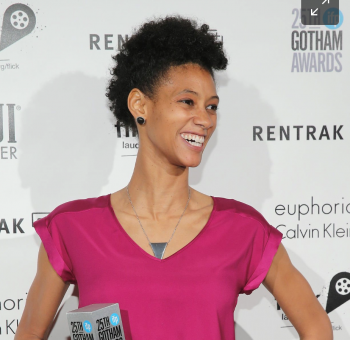 She had double majored in Spanish and women's studies at DePauw and spent two summers as an intern at Lehman Brothers Holdings Inc. But even then, she envisioned a career in nonprofits and harbored a quiet wish to be a filmmaker.
It was only after she earned a master of public administration degree from New York University – while holding a series of jobs that demonstrated her acumen for data analysis, research and organization – that "I met a bunch of other filmmakers at NYU and saw that this could be a viable profession," she said.
Meanwhile, Pearson connected with an old friend who was working on his filmmaking thesis at NYU, and "I could just sense that he needed support in organizing and really managing all the moving parts," she said. She loves spreadsheets, she said, and she was invigorated by the opportunity to blend "being good at something and being really interested and passionate about what's being said on screen." So she joined MVMT Films as chief operating officer and senior producer.
Her job as producer was "like wrangling cats," juggling talent, crew, investors and, in the case of the film "An Oversimplification of Her Beauty," animators and illustrators.
"My career really, really took off" when the film premiered at the Sundance Film Festival, she said. She went on to write, produce, edit and direct several other projects at MVMT, including the narrative web series "195 Lewis." In 2018, she joined the New Negresses Film Society, a collective whose founders "saw the need for a very intentional space to focus on the work of Black women directors."
The collective sponsored the Black Women's Film Conference in 2019 and hopes to reprise it in the near future. In addition, the group "has grown to a point where not only do we exhibit work, but we also are producing each other's work," Pearson said. To that end, she is developing her own scripted anthology series and is executive producer on another member's film.
Her leadership comes as no surprise, given that Pearson secured a Posse scholarship that enabled her to attend DePauw. The program prepared her and her posse members for college, including the move to rural Indiana, she said, but "that definitely was some culture shock. … I was just really glad I was there with my posse and that I was not alone."
She started at DePauw in the same year that the first posse from Chicago came to campus, and she became friends with those students too. And because "there's something about going away to a new school where you feel like you can just start a new chapter," she joined the step and dance team, "a huge part of my experience on campus."
DePauw education, Posse experience prepare '03 alum for career
Edmond Krasniqi '03 directs a team that analyzes complicated data to target clients' advertising strategies. And he's comfortable doing so, he said, because of what he learned from being a Posse scholar at DePauw University.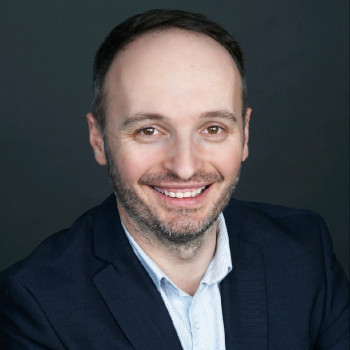 As unlikely as his evolution from history major to a project director in advertising may seem, Krasniqi easily connects his academic and professional experiences.
Posse's pre-collegiate training, coupled with his experiences at DePauw, enables him to "take information better, more comfortably, (and) analyze the information as it comes to me," he said. "… I don't feel scared or overwhelmed when I see a lot of new information. … I continue to apply a lot of those things that I learned and experienced."
Krasniqi was about 10 when his parents, wary of political unrest and media suppression occurring in their native Kosovo, fled with their three children and spent several years staying with friends and family around Europe. They immigrated to New York City around 1995, avoiding the 16-month Kosovo conflict that ensued in 1998.
While he attended Manhattan International High School, a counselor mentioned the Posse program to him. At the time, Krasniqi thought of little outside of soccer, but his younger sister pushed him, and he was intrigued within moments of entering – while still wearing a sweaty soccer uniform – the first mass gathering of students competing for Posse's promise of a full-ride scholarship to a prestigious college.
DePauw accepted him and, upon his first visit, he had "the sensation of being here by myself. Incredibly intimidating. Middle of nowhere." He was a "Muslim from Europe (who) doesn't fit anywhere." Then it struck him that his posse members were "going through the exact same experience (and) I realized I was actually not alone." When he returned to Greencastle to start classes, "I didn't think of it as being as intimidating anymore."
Early in his DePauw career, he leaned a lot on his posse, an experience that "gave me that courage" to venture out – enough so that he was elected student body president for his junior year, with a goal of involving students who represented every faction or organization on campus.
Meanwhile, Krasniqi studied history at DePauw with a goal of moving into international affairs, the subject in which he later pursued a master's degree. But he became disillusioned during an internship during his master's program, when he witnessed the slow pace at which bureaucracies address urgent issues.
"That really just catapulted me to seek technology, the other part of what I was interested in," he said. He also was interested in global cultures, graphics, photography and technology, and realized they melded in advertising. And his Posse experience, which has "become part of me now," coupled with his DePauw education, prepared him for the field, he said. He has held several project management positions at media companies, including Publicis Health Media, where he is a project management director.
"DePauw was such a beautiful bubble," he said. "… Posse gave me the courage to reach out. But DePauw was really the place to do that."
Top photo: Posse students in spring 2022.
DePauw Magazine
Summer 2022
A GATHERING PLACE FOR STORYTELLING ABOUT DEPAUW UNIVERSITY
Whether we are writing about the intellectual challenge of our classrooms, a campus life that builds leadership, incredible faculty achievements or the seemingly endless stories of alumni success, we think DePauw has some fun stories to tell.

News media: For help with a story, contact:

Bob Weaver, Senior Director of Communications.
bobweaver@depauw.edu.