President White, Brookings Institution fellow to discuss free expression Feb. 10
To register to view this event by live stream, click here.
Brookings Institution Senior Fellow Jonathan Rauch will engage in a Feb. 10 conversation about free expression with DePauw President Lori White.
The event, titled "Freedom of Expression: What Does It Mean for Me and for Us at DePauw?," is scheduled for 7:30 p.m. at Kresge Auditorium in the Green Center for the Performing Arts.
The public is invited to the free event; those in attendance are required to mask using a surgical mask, KN95, KF94 or equivalent.
White is a member of the Academic Leaders Task Force on Campus Free Expression, which in November issued a report calling on colleges and universities to use their "leadership capital to support a culture of free expression." It said institutions of higher education should publicly affirm that "disagreement and viewpoint diversity are healthy in an academic and civic community."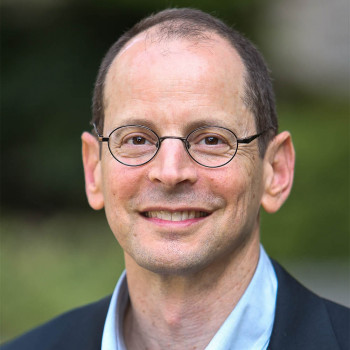 Rauch is the author of eight books and many articles on public policy, culture and government. He is received the 2005 National Magazine Award, the magazine industry's equivalent to the Pulitzer Prize.
He and White will discuss, among other things, the importance of defending objective truth and inquiry and freedom of expression, even when it hurts. They also will explore the role and the challenges for a liberal arts college to uphold these values as part of its commitment to an inclusive educational experience that encourages rigorous intellectual engagement and the free exchange of ideas.
Whether we are writing about the intellectual challenge of our classrooms, a campus life that builds leadership, incredible faculty achievements or the seemingly endless stories of alumni success, we think DePauw has some fun stories to tell.

101 E. Seminary St.
Greencastle, IN, 46135-0037
(765) 658-4416

News and Media