Princeton Review: DePauw is one of best colleges for 2022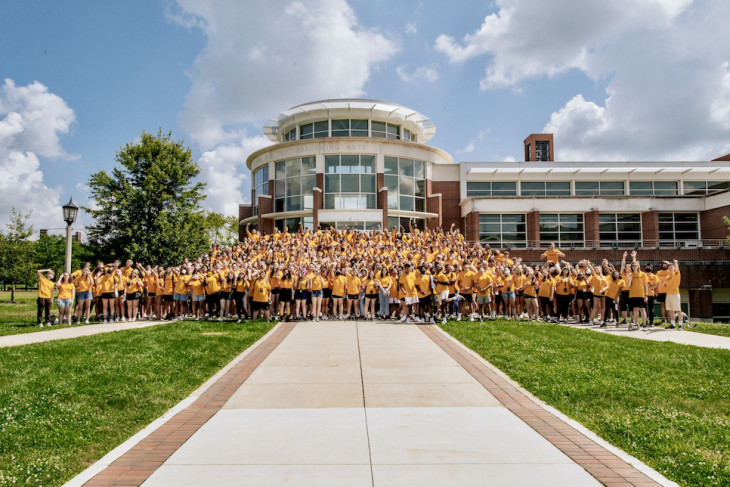 DePauw University once again has been listed by The Princeton Review(r) as one of the best schools in America.
The organization's 2022 college guide, Best 387 Colleges, was published today.
About 14% of America's 2,800 four-year colleges are profiled in the guide, which is based on data collected from administrators about their institutions' academic offerings and from surveys of 154,000 students who attend the featured institutions and rate various aspects of their experiences.   
Surveyed DePauw students reported that internships are widely available; class discussions are encouraged; alumni are active on campus; and fraternities and sororities are popular.
"DePauw University has done an incredible job of building a 'collaborative community' that prioritizes the needs and desires of its undergraduates," the guide says. "Whether it's cultivating a 'truly caring faculty,' being wholly 'receptive to student feedback' or developing 'excellent study abroad options,' students here are set up to thrive."
The guide reports that professors "tend to be "knowledgeable, interesting, empathetic and invested;" the school "emphasizes (a) well-rounded education" and "classes are so small students are able to really engage in discussion."
A student reported that that DePauw's student body exhibits diversity in ethnicity, sexuality, sexual orientation/identity, thoughts, political viewpoints and country of origin/nationality. Another described classmates as "open-minded individuals who are eager to learn about the world around them." Still another student said, "My peers are often unafraid to stand up for what they believe to be right, and actively work to better the DePauw community."
Whether we are writing about the intellectual challenge of our classrooms, a campus life that builds leadership, incredible faculty achievements or the seemingly endless stories of alumni success, we think DePauw has some fun stories to tell.

101 E. Seminary St.
Greencastle, IN, 46135-0037
(765) 658-4416

News and Media