For more than 30 years, Randy Dwenger '80 has treated all sorts of people struggling with mental illness or substance abuse, but "I have a passion for working with adolescents and young adults.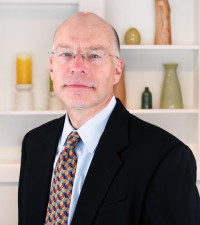 "This is a population that I particularly like because there's so much hope," said Dwenger, a medical doctor board-certified in psychiatry and addiction medicine. "I don't really see that there's a ceiling that they can only go so far. The sky is really the limit. If we can address the addiction, then there's so much hope and possibility for every person."
He maintains a private practice in Connecticut and is chief medical officer at Mountainside, a substance abuse treatment center. Over his career, he has run an adolescent rehab facility, developed a detox program and overseen a homeless veterans' treatment program.
 His private practice focuses mostly on psychiatric evaluations, managing medications and some psychotherapy. While he works with clients who are in various stages of recovery from addiction, Dwenger also treats a lot of clients suffering from anxiety disorders, depression, bipolar disorder, posttraumatic stress disorder, attention deficit-hyperactivity disorder and other mental disorders. He also consults on treatments for students at local boarding schools, some of whom exhibit attention deficit disorder, "but there is also a lot of depression, anxiety, substance use and overall angst among young people today."  
The pandemic has affected young people in a significant way as they have missed out on important milestones such as graduations, senior spring events and college campus tours. "It's been harder to connect with teenagers through Zoom and harder for them to feel connected," he said.   
"And I also think – perhaps because of the political climate, or possibly due to legitimate concerns about the planet and their futures – it has been easier for young people to lose sight of their path and often struggle to find their personal trajectory."
"The sky is really the limit. If we can address the addiction, then there's so much hope and possibility for every person."
Dwenger believes it is important to expand access to mental health treatment and decrease the stigma attached to seeking it.
"Addiction is a disease of the brain," he said, "and involves brain circuitry and reward, memory and motivation. Just like diabetes is a disease, just like hypertension is a disease, it's treatable. And there doesn't need to be that judgment that you're a bad person. Rather, you've got a sickness. Let's see if we can help you get better."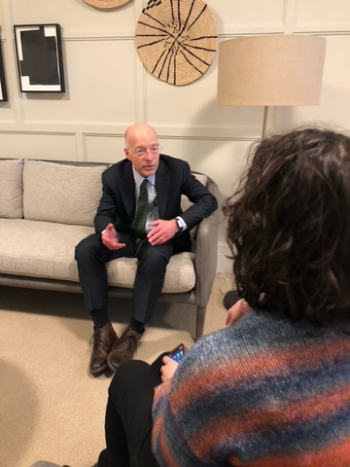 The stigma can be decreased through education, he said. "And it's through knowing that there's someone whom you love who could be helped by getting treatment, rather than shaming or shunning them."
Dwenger also strives to reduce stigma in his work training medical students. "The one goal I have for them is to finish the rotation with the understanding that people suffering from addictions are human beings with an illness and deserving of our compassion and attention and caring," he said.
"Teaching new doctors and society overall this simple point goes a long way to reducing stigma and can help people seek treatment and recovery rather than feel shame and avoid accessing treatment that works and can help save their lives."
He acknowledges that the battle against mental illness and addiction can be daunting.
 "If I'm going to look at the situation from a drone, high above, the landscape doesn't look that good," he said. "But if, when I look at it from a microscope, I can get really hopeful and excited that I can help this person." 
DePauw Magazine
Fall 2021
A GATHERING PLACE FOR STORYTELLING ABOUT DEPAUW UNIVERSITY
Whether we are writing about the intellectual challenge of our classrooms, a campus life that builds leadership, incredible faculty achievements or the seemingly endless stories of alumni success, we think DePauw has some fun stories to tell.

News media: For help with a story, contact:

Bob Weaver, Senior Director of Communications.
bobweaver@depauw.edu.