Sarah Herrlinger '94, Apple's global accessibility head, to give commencement address May 17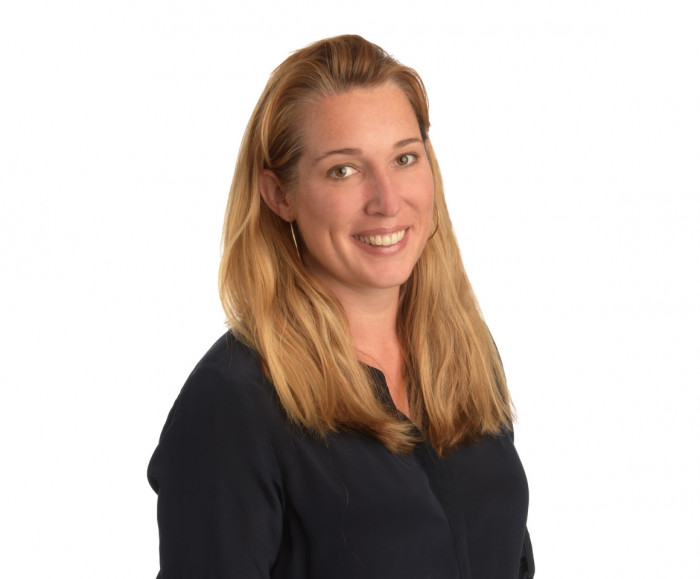 Sarah K. Herrlinger, a 1994 graduate of DePauw University and Apple Inc.'s director of global accessibility policy & initiatives, has accepted DePauw's invitation to give the keynote address at the May 17 commencement ceremony.
Herrlinger joined Apple in 2003, starting in product marketing and then moving into the education division, where her boss suggested she take on work in special education – identifying ways Apple technology could help students with disabilities to learn.
"Since I had no background in it, I was worried that I would not do it justice," she said. "But I really tried to embrace it right off the bat and spent time talking to educators and going out to schools, and really quickly realized it was the most important work that I could ever do." After six years, she was named product manager for accessibility across all Apple products and, four years ago, she was appointed to her current position, in which she looks "at accessibility at a 30,000-foot level, across everything that Apple does – products, stores, contents, services. How do we represent accessibility in everything that we do?"
Apple offers features in its products to support individuals with vision, hearing, mobility and learning disabilities.
Herrlinger grew up in Cincinnati, the daughter of two former K-12 teachers who took her and her brothers "around the globe on summer vacations and showed us that the world is a big and beautiful place and, the more that you can get out and immerse yourself in other cultures, the more you learn, and the better you are."
She majored in religion at DePauw, not because she planned a career in that discipline but because, she said, she was "fascinated with the concept of why people believe what they believe. I grew up in a religious household, and that is still something that is important to me, but I understand that different people have different beliefs yet they want the same thing. In some ways it doesn't matter how it manifests; there is a desire to do good in the world."
She was both an honor scholar and a management fellow, the first student ever accepted into both programs. As a management fellow, she landed a six-month internship at an advertising agency in London and parlayed that into a post-graduation job in the company's international headquarters in New York City. She earned an MBA at Stanford University in 2000.
Herrlinger, who is a member of the DePauw Centers Advisory Board, said that, though she's still working through the details, she plans to talk about how her liberal arts education helped her "build out my values around human rights" and how important it is for the DePauw graduates to "lead with values" and do good in the world.
The commencement ceremony is scheduled for 10 a.m. at Holton Quadrangle.
Whether we are writing about the intellectual challenge of our classrooms, a campus life that builds leadership, incredible faculty achievements or the seemingly endless stories of alumni success, we think DePauw has some fun stories to tell.

News media: For help with a story, contact:

Sarah Steinkamp, Vice President for Communications and Strategy and Chief of Staff.
sarahsteinkamp@depauw.edu.