Student voting at DePauw and nationwide skyrocketed in 2020, new report finds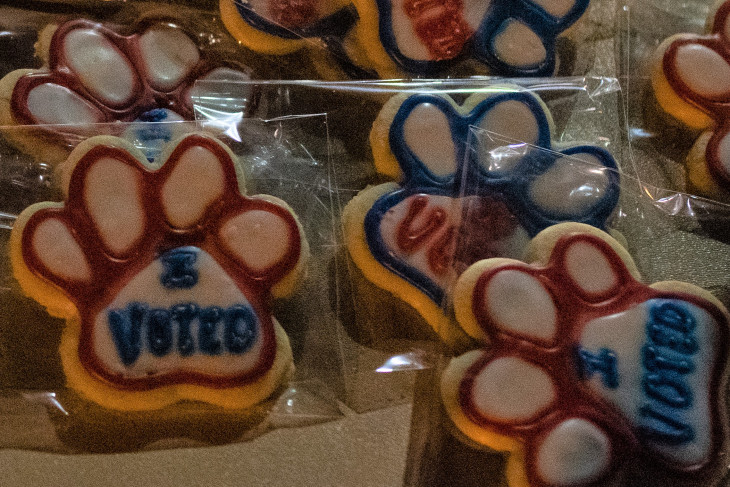 DePauw University students voted at a significantly higher rate in the 2020 presidential election than in the 2016 election, according to a new study.
In 2020, 71.1% of DePauw students voted, up from 44.7% in 2016, a jump of 26.4 percentage points. DePauw students also outpaced the national rate of their peers – 66%, up 14 percentage points from 2016.
The 14-point increase among students nationwide exceeded the uptick in voting among all Americans: 61% voted in 2016 and 67% in 2020.
The National Study of Learning, Voting and Engagement was conducted by the Institute for Democracy & Higher Education at Tufts University's Tisch College of Civic Life. The institute's director, Nancy Thomas, said it was "nothing short of stunning" that students voted at a rate virtually equal to that of the general public.
"We attribute this high level of participation to many factors, including student activism on issues such as racial injustice, global climate change and voter suppression, as well as increased efforts by educators to reach students and connect them to the issues and to voting resources."
Emmitt Y. Riley III, associate professor of Africana studies and political science at DePauw, said that some students may have been motivated by support for either presidential candidate in what he called "a very divisive election." But a lot of other factors could have been in play, he said.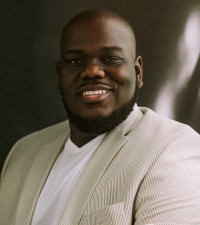 "Our students are the generation that has experienced unprecedented racial turmoil, a global pandemic, high burdens of student debt and an economic crisis; at the same time, it is important not to assume that all students are motivated to vote by the same factors," Riley said. "Partisanship, ideology and race are major explanatory factors when it comes to explaining voting behavior."
Mail-in ballots, which became more commonplace during the COVID-19 pandemic, may have facilitated higher turnout, he said.
"We may also be able to reasonably say that there is something unique about the DePauw experience that causes students to have an increased level of student engagement, leading to increased political participation," Riley said. "An engaged electorate is healthy for democracy, and these are trying times for our democracy. Our students at DePauw should be commended for their engagement in our political process as our nation seeks to solve major issues that will define the face of the republic in the future."
The study found that the registration rate of DePauw students increased 8 percentage points from 2016 to 2020, but students' participation jumped significantly. In both presidential elections, females voted at a higher rate than males (78% of registered females voted in 2020, compared to 64% of males). Seventy-four percent of DePauw white students voted in 2020, up from 49% in 2016; 61% of Black students voted in 2020, up from 31%; 63% of Hispanic students voted in 2020, up from 23%; 55% of Native Hawaiian/Pacific islanders in 2020, up from 34%; and 67% of students who identify with two or more races voted in 2020, up from 36% in 2016. The study did not report rates for Asians or Indigenous people.
Institutions must opt in to participate in the study; nearly 1,200 campuses of all types – community colleges, research universities, minority-serving and women's colleges, state universities and private institutions – have done so. Details about DePauw's showing can be found here.
Whether we are writing about the intellectual challenge of our classrooms, a campus life that builds leadership, incredible faculty achievements or the seemingly endless stories of alumni success, we think DePauw has some fun stories to tell.

101 E. Seminary St.
Greencastle, IN, 46135-0037
(765) 658-4416

News and Media