Tales from the trail: Prof writes about historic civil rights sites in new book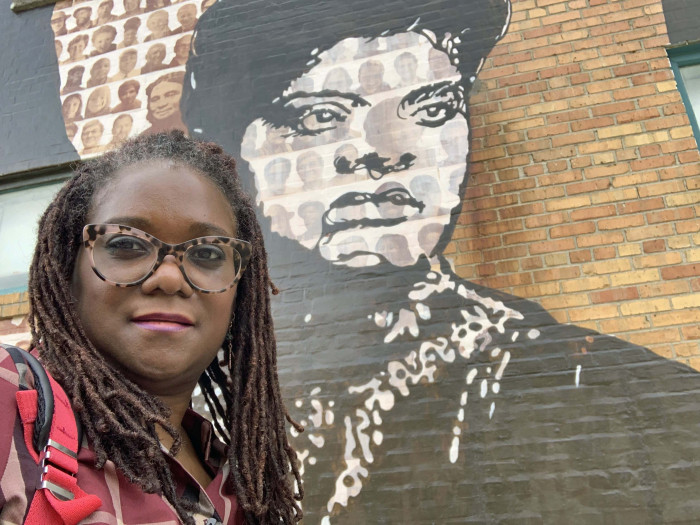 The juxtaposition is striking: There stands, in Money, an unincorporated Mississippi Delta community, a gleaming white building, with signage and gas pumps that take the visitor back 65 years.
Next door is a decaying two-story building, covered in vines and collapsing in on itself. It is a contemporary but a contradiction of its neighbor.
It is this place that plummeted Deborah Douglas back in time, this place that moved DePauw's Eugene S. Pulliam distinguished visiting professor of journalism more than any other destination on her journey as she researched the American civil rights trail. It was in this dilapidated structure in 1955 that 14-year-old Emmett Till came to buy candy and interacted with Carolyn Bryant, who falsely accused him of grabbing her and making sexual innuendos.
Bryant's husband Roy and his half brother kidnapped Till four days later and beat, tortured and shot him in the head before sinking his body, tied with barbed wire to a cotton gin fan, into the Tallahatchie River.
"It was the summer in Mississippi, so it was hot, and I just made a point of really just staying there, staying there, and contemplating and thinking and imagining," Douglas said. "I'm actually going back … I want to make sure I really have taken stock of it."
The trip will be for her own edification; her book, "Moon U.S. Civil Rights Trail: A Traveler's Guide to the People, Places, and Events that Made the Movement," is completed and due out Jan. 21. It covers significant places and events in Washington D.C.; Nashville; Memphis; Little Rock; Atlanta; Birmingham; Montgomery; the Mississippi Delta; Jackson; Charleston; Richmond; Farmville, Virginia; Greensboro; Raleigh; Durham; and Selma.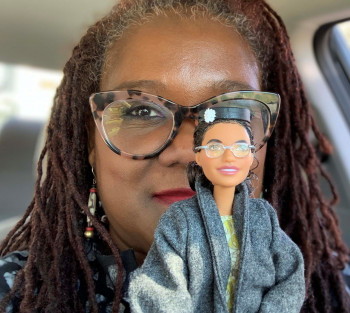 When Douglas agreed to write the volume, it was supposed to be a traditional travel guide, with recommendations about museums, restaurants and the like. But as she talked with more and more people who had lived the history she was recounting – people such as Diane Nash, co-founder of the Student Nonviolent Coordinating Committee, and Bernard Lafayette, a Freedom Rider and an organizer of the Selma Voting Rights Movement – such interviews "became more and more important to me. …
"You can tell when you talk to people that they really just want you to care for this story and just give it the respect that it deserves," she said. "And you also can tell that they want to make sure you handle their story properly. So I felt a huge responsibility for the care and feeding of their stories."
Consequently, she missed a few deadlines as she checked and double checked facts. "I was duty bound to make sure I told just the truth, the straight truth, and not bend it any kind of way for anybody's particular agenda or outcome," she said. "And I could tell, even looking at the very best sources, that human motivation was a part of the facts and figures that I was looking at. So I fell down a lot of rabbit holes. I just really wanted to make sure that I got it right. And I think it's a really great introduction for anybody who wants to know more about the movement."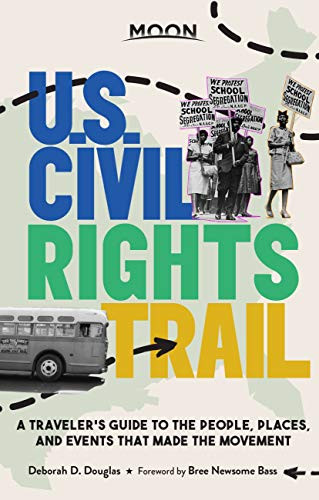 The guide is not all serious; "a big part of the trail for me is food," Douglas said. "In Moon books, they always like to have an array of different points of entry where you can engage with the journey that you're on. I had to tell them, I'm not finding nightlife to be the thing for this trip. I'm like, I'm spending a lot of time on the ground, trying to make that work and it's just not working. In Memphis that's easy; you have Beale Street. In D.C., it's a global city. But in Selma, they go party at the Elks Lodge, but I don't think I'm going to put 'go to the Elks Lodge' in the Selma chapter.
"But I will tell you to go to the community college, where they've got the ladies from the neighborhood making the best smoked turkey wings or fried pork chop sandwiches. Everywhere along the trail, the food was just scrumptious."
Douglas intentionally patronized Black-owned businesses during her travels and notes them in the book. "I wanted my book to be a corrective as much as it was a recitation of what happened, and so I want the opportunity that this represents to flow to the community that fought for this, fought for our freedoms," she said. "I couldn't do it in every case; it's really hard to find a Black-owned taxi company in all the places I went to. But I could pretty much always find Black-owned restaurants and, if I could find Black-owned bookstores or anything else, I'd put it in there because I wanted the dollars to flow back to the community."
(Top photo: Douglas in front of a depiction of Ida B. Wells, a journalist and civil rights activist whose portrait is part of the "Upstanders" mural in Memphis. Second photo: Douglas in Selma with her Rosa Parks Barbie® doll, which Douglas said she took on all her journeys.)
Whether we are writing about the intellectual challenge of our classrooms, a campus life that builds leadership, incredible faculty achievements or the seemingly endless stories of alumni success, we think DePauw has some fun stories to tell.

101 E. Seminary St.
Greencastle, IN, 46135-0037
(765) 658-4416

News and Media