The May 25 death of George Floyd, a Black man in police custody, set off international protests, community conversations and, perhaps, individual examination of conscience about racial justice in America. We asked members of the DePauw community: Will you share your reflections on George Floyd's death, the aftermath or any aspect of racial justice?
Brian Gran '85 is a professor of sociology, law and applied social sciences at Case Western Reserve University. His scholarship concentrates on human rights, law and social policy; for 2020-21, he is a Jefferson Science Fellow of the National Academies of Sciences, Engineering and Medicine.
We are witnessing racism, often violent, all over the world. George Floyd was killed at the hands of Minneapolis police. The Chinese government has imprisoned nearly a million Uighurs and is forcibly sterilizing Uighur women. University researchers report that 20% of Australians have experienced race hate speech. A Russian blogger who regularly criticizes Russians on racism and feminism has more than a million "haters." In India, people who appear East Asian have been targets of violence during the COVID-19 pandemic.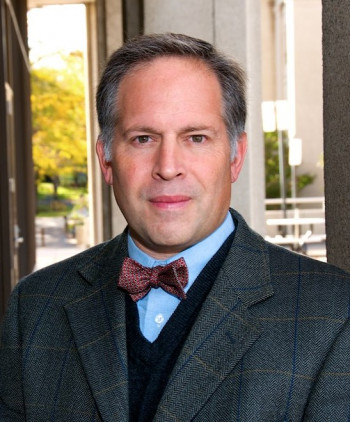 Since World War II, leaders of nearly every country have committed their governments to implementing human rights at home through ratification of international treaties. A key aspect of human rights is that they are universal; everyone possesses them. Yet leaders of some countries do not take human rights seriously. A government may ratify a treaty merely to look good, and fail to implement it. This runs contrary to ideas that inspire human rights.
Are human rights effective tools to ending racism? Some legal scholars assert that the legal system, is organized to benefit powerful and wealthy individuals. They call for reforming societal institutions rather than using rights to bring about change. Others believe rights remain meaningful and useful to less-powerful individuals. To these experts, when one possesses rights, society recognizes this person as a member who can use institutions to bring about change.
Perhaps both are right. Rights have been effective tools to battling discrimination in the United States and elsewhere. What we need to recognize is that, to overcome racism, we must discern how to use rights to make reforms that enable individuals to live together equally and in prosperity, knowing that who they are and what they do are what matters.
(Photo courtesy of Case Western Reserve University.)
DePauw Magazine
Fall 2020
A GATHERING PLACE FOR STORYTELLING ABOUT DEPAUW UNIVERSITY
Whether we are writing about the intellectual challenge of our classrooms, a campus life that builds leadership, incredible faculty achievements or the seemingly endless stories of alumni success, we think DePauw has some fun stories to tell.

101 E. Seminary St.
Greencastle, IN, 46135-0037
(765) 658-4416

News and Media