The May 25 death of George Floyd, a Black man in police custody, set off international protests, community conversations and, perhaps, individual examination of conscience about racial justice in America. We asked members of the DePauw community: Will you share your reflections on George Floyd's death, the aftermath or any aspect of racial justice?
Katherine Cauley '74 is a professor emerita at Wright State University Boonshoft School of Medicine with expertise in the theory and practice of service. She serves on the advisory board of the Bryan A. Stevenson School of Excellence, a public charter school that focuses on social justice and racial equity and operates with a service-learning curriculum.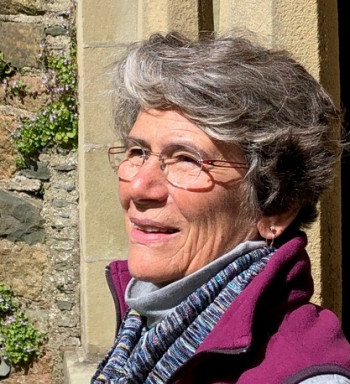 I share the opinion of Bryan A. Stevenson, founder of the Equal Justice Initiative and author of "Just Mercy," that slavery in this country never really ended; it just evolved. From slavery to share-cropping to convict leasing to segregation to mass incarceration, Blacks in this country have been held in involuntary servitude, terrorized and disparately treated for more than 400 years. The narrative, generated and perpetuated by the white majority, that Blacks are less than human, to be feared … fill in any stereotype you like … serves to justify this behavior generation after generation.
Twice in our history, the better angels in our citizenry have sought to change this narrative and the pervasive structural and institutional racism that supports it, through federal legislation: Ffollowing the Civil War, the 13th and 14th Amendments to the Constitution, and the Civil Rights Act of 1866, and about 100 years later, the Civil Rights Act of 1964, the Voting Rights Act of 1965 and the Fair Housing Act of 1968.
Sadly, anger, retribution and desperate measures to maintain the power of the white majority followed both attempts, leaving us today with a society in which a Black man can be murdered by a police officer, seemingly at will. I remain hopeful, however, that George Floyd's death and the protests that continue following his death, represent the beginnings of a renewed spirit of justice in this country. Perhaps, this time we will indeed achieve the "more perfect union" called for in the Constitution of the United States.
DePauw Magazine
Fall 2020
A GATHERING PLACE FOR STORYTELLING ABOUT DEPAUW UNIVERSITY
Whether we are writing about the intellectual challenge of our classrooms, a campus life that builds leadership, incredible faculty achievements or the seemingly endless stories of alumni success, we think DePauw has some fun stories to tell.

101 E. Seminary St.
Greencastle, IN, 46135-0037
(765) 658-4416

News and Media