Jonathan Bailor '05 was a user-experience designer at Microsoft, owner of 26 patents, but something had bugged him since he worked as a personal trainer to pay for college.
Why would some people fail to lose weight even when they exercised and restricted calories, while others couldn't gain weight no matter how much they ate?
He spent 10 years seeking answers from medical experts and other scientists. When he thought he had some, his Microsoft colleagues urged him to write a book. He did that, and started his own publishing company to publish it.
"I don't consider myself to be an expert on losing weight and being fit," he said. "I consider myself to be a systems engineer. And the human body is the most complicated system in the world. So what I'm good at and what I did … was understand how complicated systems work and how to optimize them and how to make them understandable to normal people."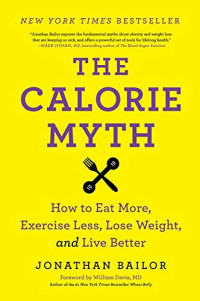 The book sold 20,000 copies. A literary agent took notice and asked if Bailor would be interested in taking the book through traditional publishing. An auction ensued, the book's title was changed to "The Calorie Myth" and the book hit bestseller lists.
After that, "we were able to get angel funding to build a wellness technology company that created tools and services to help people act on the information found in that book," Bailor said. He left Microsoft, and now is chief executive of the wellness company, Sane Solution, and two others: Even Better Media, which has produced a documentary called "Better," and Nourish, which sells packaged goods.
Bailor knows not everyone can start a publishing company, so he suggests those with a passion project use a self-publishing company. Those who do, he said, must be ready to "do it on your own. You put it out there, you essentially make your own success."
DePauw Magazine
Spring 2022
A GATHERING PLACE FOR STORYTELLING ABOUT DEPAUW UNIVERSITY
Whether we are writing about the intellectual challenge of our classrooms, a campus life that builds leadership, incredible faculty achievements or the seemingly endless stories of alumni success, we think DePauw has some fun stories to tell.

News media: For help with a story, contact:

Bob Weaver, Senior Director of Communications.
bobweaver@depauw.edu.