DePauw's Greek Community Board was created in 2018 from the foundations of the Greek Life Advisory Council to serve chapters and alumni of all four fraternity and sorority councils. The new organization, a group of more than 200 alumni volunteers, exists:
To provide a source of alumni support for the Greek-letter community at DePauw.
To facilitate improved communications between DePauw and the Greek-letter community, the student chapters as well as alumni of Greek-letter fraternities and sororities at DePauw.
To cooperate with DePauw to ensure that the Greek-letter community complements the university's academic experience and advances the university's aim of preparation for leadership.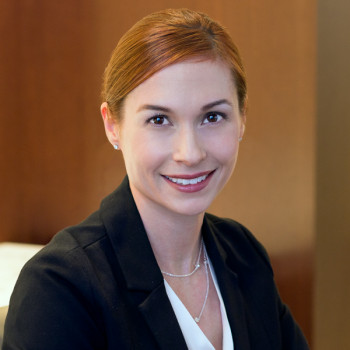 Kristin Himsel '02 is about halfway through her two-year term as the board president. She says the GCB – an acronym that intentionally plays off the garlic cheeseburger at Marvin's – hopes to enhance the effectiveness of DePauw's Greek-letter fraternities and sororities in complementing the academic experience and providing leadership and personal development opportunities.
The GCB reports to the Greek Strategic Initiatives Board, a committee of DePauw's Board of Trustees that is tasked with long-term strategic goals for the Greek community on campus. GCB's strategic priorities include:
Alumni engagement.
Financial cooperation.
Master plan and housing.
Risk management.
"I had a fabulous DePauw experience," Himsel said. "Choosing DePauw was the best decision I made, and another great decision was joining Greek life. I found living with other women who were going through the same developmental process to be extremely supportive.
"The Greek experience helped me develop incredible confidence I didn't have when I arrived at DePauw. I had the drive for academic excellence, but didn't have any leadership experience and exposure to so many different perspectives until I joined Alpha Chi Omega. It was my first opportunity to take a leadership role (serving as chapter president my sophomore year) and started a lifelong journey of volunteering and mentoring.
"My first job out of college was as a leadership consultant for Alpha Chi, and I was able to witness the Greek experience on so many different campuses. From there, I went into the financial services industry with Capital Group, where I've been for 15 years. While maintaining focus on my career I continued to serve as an adviser for the Alpha Chi chapter at DePauw and held several regional and national volunteer roles for Alpha Chi Omega Fraternity. Serving as GCB president represents the first time I'm volunteering for the Greek community as a whole at DePauw. I am really enjoying the collaborative process and making sure we can provide great opportunities for Greek life members, students and alumni."
Himsel said most of the volunteers' time this year has focused on supporting the Greek chapters in their efforts to mitigate risk and house members during the COVID-19 pandemic. That includes a number of tasks from cleaning protocols and personal protective equipment to physical distancing and minor renovations. But an effort to engage alumni as mentors for students is an initiative that never ends and continues to build momentum, too.
Himsel also noted the GCB works closely with leaders of Student and Academic Life leadership, Alan Hill and Dorian Shager, and the Office of Fraternity and Sorority Life, Daylon Weddle, in addition to other university staff in athletics, health and safety and alumni engagement. Several members of the GCB have participated in the university strategic planning process.
"We have a very collaborative relationship and meet at least biweekly with FSL and look forward to working with FSL's new director, Frae Binder," she said.
Most recently, the topics of those biweekly meetings have centered around spring recruitment, which took place in January. "We had an entirely virtual recruitment process this year," Himsel said, "and it went very smoothly."
She says DePauw's GCB, FSL and Greek chapters learned much about conducting a virtual recruitment process from other universities who held virtual recruitments in the fall of 2020.
Now the GCB will rededicate its efforts to recruiting alumni volunteers to act as advisers to chapters' student executive leadership teams and to act as mentors to students in the chapters. "I hope that alumni will think back and want to give back with their time, talent and treasure to DePauw and the Greek community," Himsel said. "Most folks have considered the very important work of serving on a house corporation board to maintain the chapter facilities. In addition, there are other avenues such as serving as mentors, guides and coaches to the executive officers in their chapter. This may be a student's first leadership position, so having someone they can call on as they work through programming and making chapter management decisions can be so beneficial. Aside from being an adviser to the executive officers, there are hundreds of students on campus who would like to have a mentor. There are also opportunities for those with more limited time to volunteer, have project-specific expertise or professional skill.
Examples include facilitating a mental health, wellness or risk management discussion or conducting a resume writing and career building session -- what skills and talents do you have that can be given?"
Himsel and Leslie Williams Smith '03, executive director of alumni engagement, encourage those interested in becoming chapter advisers or mentors or volunteering in some other way to reach out via email to alumnioffice@depauw.edu.
Whether we are writing about the intellectual challenge of our classrooms, a campus life that builds leadership, incredible faculty achievements or the seemingly endless stories of alumni success, we think DePauw has some fun stories to tell.

101 E. Seminary St.
Greencastle, IN, 46135-0037
(765) 658-4416

News and Media